Use this recipe for Hearty Beer Cheese Soup to keep you warm while you wait for Winter Veil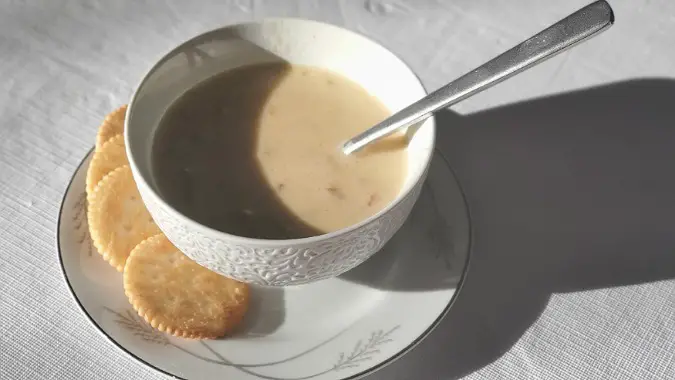 The nights are growing long and cold, and soon we will be bugging Greatfather Winter for gifts, so let's make something that can keep us warm with ingredients that would make any Dwarf proud. You can find everything you need in Dun Morogh — or your local supermarket — to make this beer cheese soup.
That's right, we said beer and cheese.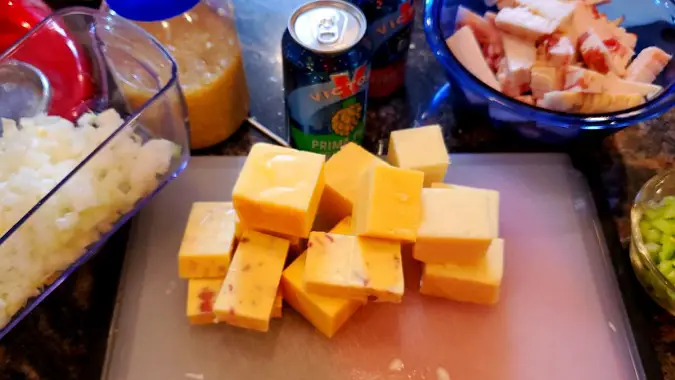 Beer Cheese Soup Recipe
Mats:
1/2 lb (230 g) piece of slab bacon cut into 1/4 inch bits
1 celery rib, finely chopped
1 small onion, finely chopped
2 large garlic cloves, minced
1 tbsp (14 g) chopped thyme
One 12-ounce bottle of beer (pilsner or IPA works best)
2 cups (.48 L) chicken broth
4 tbsps (56 g) unsalted butter
1/4 cup (56 g) all-purpose flour
1 cup (.24 L) heavy cream
8 oz sharp cheddar cheese, shredded
4 oz smoked cheddar cheese, shredded
1 tbsp. worcestershire sauce
Salt and freshly ground pepper
Equipment:
1 large saucepan
1 small skillet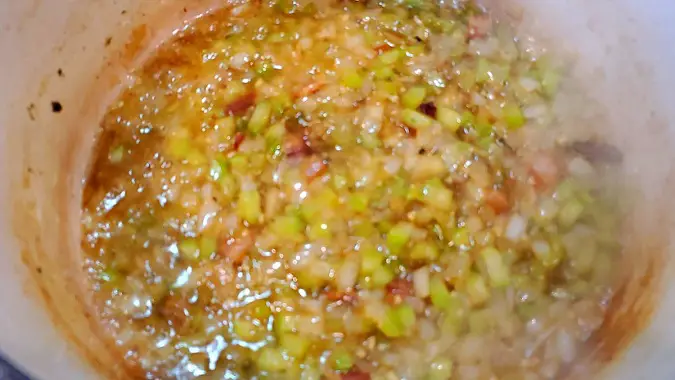 1. Cook the bacon over moderate heat in a large saucepan until the fat is rendered out and the bacon is crispy. Remove the bacon and put aside but leave the grease.
2. Add the celery, onion, garlic and thyme to the saucepan with the grease and cook over moderate heat, stirring, until softened. Then, add half of the beer and cook together until the beer is reduced by half. After the beer reduces, add the chicken broth and bring to a simmer.
3. Melt the butter in a skillet while you wait for the broth to simmer, then add the flour. Cook this together over moderate heat stirring constantly until lightly browned to make a roux. Whisk this roux into the soup and bring to a simmer on medium heat. Cook until thickened, approximately 10 minutes.
4. Add the heavy cream, cheddar cheeses and the remaining beer and simmer, stirring occasionally, until thick and creamy.
5. Stir in the cooked bacon and season with salt, pepper, and worcestershire sauce. Continue simmering for another 5 minutes. Serve warm.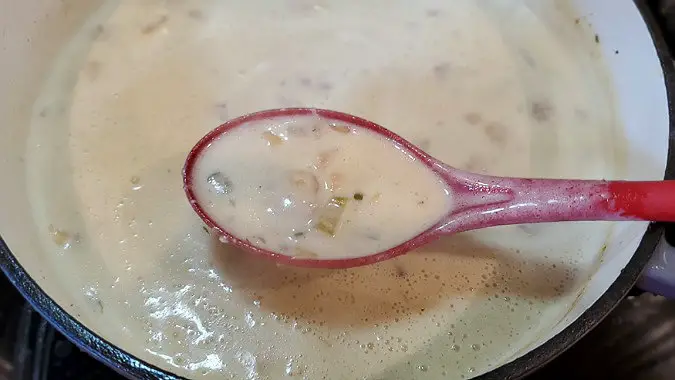 This soup recipe is a starting point with lots of possibilities
I don't use peppers in this as most times I am cooking for someone with an allergy, but you can easily mix in some jalapenos with the other vegetables and a pinch of cayenne for seasoning to give it a kick. You can also add carrots or chop up some potatoes to really fill your belly. This recipe can be made vegetarian by omitting the bacon and just using butter to cook the vegetables, and swapping the broth for a vegetarian one, while making sure to use cheese that uses vegetable rennet and beer not refined with isinglass.
You can also use any beer you may have already, but I recommend something hoppy for flavor. Honestly, I feel that this soup is the only thing an IPA is good for. The cheeses can be any sharp cheddar you like — even something flavored for an extra kick — but like peanut butter and chocolate, beer and cheddar are a perfect combo so I wouldn't recommend you stray to havarti or asiago. I will also sprinkle in some homemade mushroom umami for extra flavor.
You can double up every ingredient to make a larger batch, and I'd really recommend it, even if you're not cooking for a huge crowd. This soup will keep a month in the freezer and a week in the fridge, and we have a long cold winter ahead. Make extra now, and your future self will thank you in the chaos of the Winter Veil season.