WoW
Dec 17, 2020 4:00 pm CT
Torghast changes aimed at making the experience less Tarragrueling for players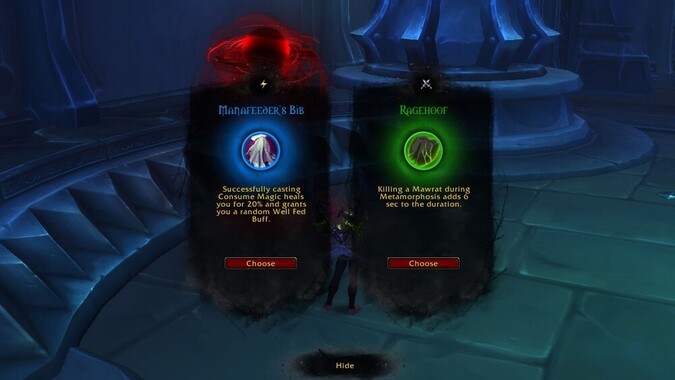 This week saw some Torghast changes as the new levels went live and players started hurling themselves face first into the teeth of the Tower of the Damned to discover that, oops, some of the new stuff was pretty hard. There were also some hotfixes on December 14 that made the tower more challenging, with health and damage buffs for the enemies on floors 2, 4 and 5 for just one example. Players were, by and large, not happy with all this, as it tended to change Torghast from a fun activity into a painful slog — and one that could end up with you getting nothing for your efforts after sinking over an hour into a run.
Now Blizzard's releasing a dev post outlining a series of hotfixes — some already live, some coming today or tomorrow — which will change Torghast in light of those concerns.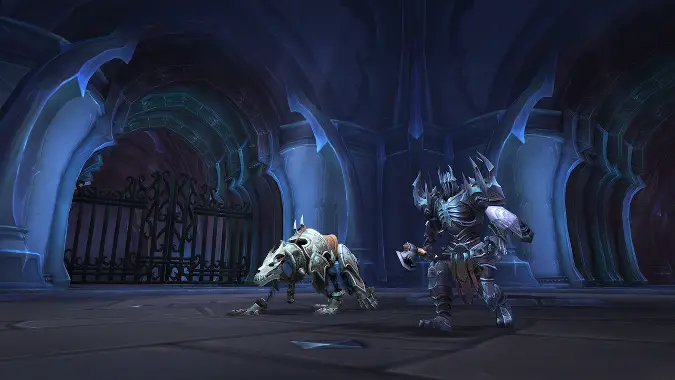 Scaling back the Tower of the Damned
While it's a long list of changes, it can all be boiled down to the developers making an effort to reduce the slog factor of Torghast runs. Game Director Ion Hazzikostas did an interview with Polygon discussing the way Blizzard intended the new floors open in Torghast to be run vs. how players attempted to run them. It's clear there was a disconnect between how Blizzard intended players to approach Torghast — as they saw it, the new floors were deliberately more difficult and they expected players to gear up through various means and approach them as Mythic + dungeons or other ascending difficulty content in WoW — and how players actually did approach them.
As Ion pointed out, however, you can't unring the bell once it's been run, and so these adjustments are being put in place to make Torghast less of a long, drawn out process of whittling down every giant sack of hit points, with several changes made like the time between spell casts for caster bosses to allow classes who don't have a lot of interrupts to have more of a chance against them. In general, the changes are aimed at allowing certain talent specs that have been struggling in Torghast to have more of a chance to complete it, while also reducing the time on Torghast runs to keep them feeling fun and not frustrating for players.
There's a specific mention in the notes that with these changes, Level 8 should now be about as hard as Level 6 was before they were implemented. Meanwhile, the first Anima Cell in Torghast offers stronger Anima Powers, which should help players having trouble progressing through the place go faster. The complete list of changes is extensive — the forum post covers them all — but they basically all break down to things like enemies have less health/do less damage to the more selective changes like things are easier/possible to interrupt or this ability used to be instant but now it has a cast time so you can more easily avoid it. All of them come together to make Torghast a bit friendlier both for 5 player groups and for certain classes just soloing the dungeon without the full range of damage cooldowns or interrupts other classes may have access to.
So if you've been struggling in Torghast this week, keep an eye out for these changes. Some are already in game, others are coming soon, but all are aimed at making Torghast more like it was in previous weeks.