The Queue: It's a brand new day, but is it a brand new you?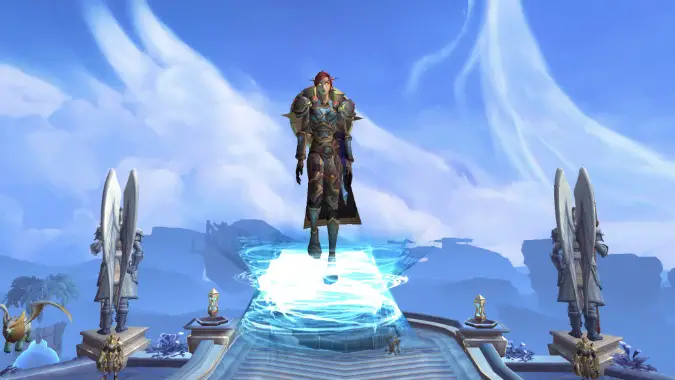 It may be a new year, but I'm feeling basically the same as I felt yesterday. It's a new day, but tomorrow's a new day too.
Let's tackle this brand new day together with a brand new Queue.
---
ROXXII THE BELOVED ASKED:
Q4TQ: What are your New Year's Resolutions both in game and out of game?
I don't really do New Year's Resolutions. Statistically they are likely to fail — people tend to have a brief burst of enthusiasm for the "new year, new you" thing, but that enthusiasm inevitably wears thin and we're all just left with a 12-month commitment to a gym that we don't go to. Self improvement is a long-term commitment, not a once-a-year sprint. Which isn't to say that we can't all use this as an excuse to kickstart an exercise plan or a healthy eating habit, but I think even calling it a "New Year's Resolution" is kind of sabotaging yourself right out of the gate. You're mentally framing this as a commitment to something tied to a specific time of year, and because of that there's a tendency to rush towards a goal. Committing yourself to something like you're going to stop drinking coffee or work out every day and making that change suddenly is hard, and because it's hard you're unlikely to stick to it.
So… I ought to get back in the habit of exercising more, but it's not something I'm going to suddenly start because it's the New Year. It's a long-term habit I need to work on despite the date.
In game I really fail to see the point. I'd like to get to ilevel 200, maybe? I'd like to get Ahead of the Curve for Castle Nathria? I'd like to get flying? But I'm going to do those things anyway.
TLDR: I am a killjoy who doesn't see the point of setting goals based on the day of the year. Do what you think you should do, whether it's January 1 or not!
---
NIDOCIDE ASKED:
QftQ: one bit of lore that was mentioned and I may have missed the full explanation, but I remember the Helm of Domination was apparently created in the Maw. Any hints yet of who actually made it and how the Dreadlords of the Nathrezim got their hands on it to contain Ner'zhul? Going theory is the Runecarver?
I know Kalcheus said he wasn't going to spoil it, but as he said we do know where the Helm of Domination and Frostmourne came from, and here's the cinematic if you want to jump ahead. You have to collect 15 Runecarver Memories before it shows up, which will take a while.
Frostmourne also came up in the pre-Shadowlands Afterlives short for Bastion, which also plays  during the Spires of Ascension dungeon if you've done that. In it, we see Devos recognizing Frostmourne's runes as coming from the Maw — and the leaders of Bastion ignoring her concerns. This directly led to the rise of the Mawsworn
All in all, we still have more questions than answers. These items were clearly created with an intent in mind, which presumably led to the Burning Legion getting their hands on them and Sylvanas destroying them to open the path to the Shadowlands. What we don't know is why — and that's a pretty big puzzle piece.
---
KALCHEUS ASKED:
We never got Jeff sitting by the fire for Christmas this year, did we?
Ugh. Thanks for reminding me. :(
Here is last year's Yule log to console ourselves with.
---
MUSEDMOOSE ASKED:
Q4tQ: is anyone else throwing away their 2020 calendar, just to make sure the year doesn't get recycled?
Burn it. It's the only way to be sure it's really gone.
On Monday we will tackle another new day with another new Queue, with Cory (as usual) as your host. Enjoy your brand new weekend, and take the time to tell your loved ones you love them. It's time well-spent.
Oh, and go pet a dog if you can. It's also time well spent.
Have a good weekend, folks.