The Queue: Tired Viking In Snow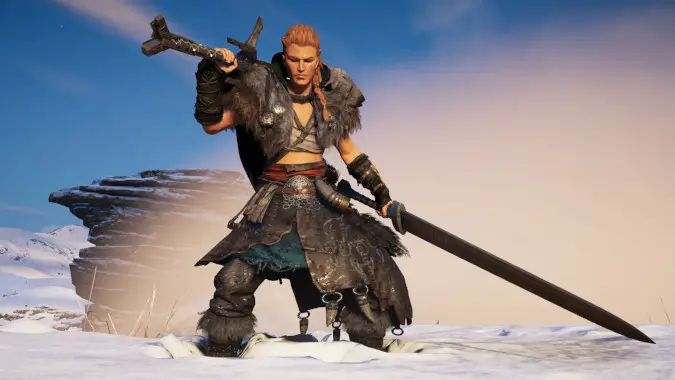 So I was reading yesterday's Queue and saw the Valhalla story about finding the wolf (I named mine Dwolfg) and that got me thinking about why I enjoy wandering around snowy mountaintops for no real reason. Anyway, here's Eivor ruining a selfie by closing her eyes just as I take the picture.
---
KARA, I SINCERELY HOPE YOUR LAST NAME IN ZAHN
New to the game. Should I use my boost from heroic shadowlands to get to 50 since my toon is already 40 or use it on alt now that I've seen pre-shadowlands story I'm going to see (mostly zulduar since I'm for the horde)
If you're not a big alt player, I'd say use it on your main. It doesn't take that long to level to 50 if you decide later you want to focus on your alt. And if the level 40 is your main, getting it to 60 is a better use of the boost, especially if you end up not leveling any other characters at all.
---
DUTRIMI I HAVE SOME QUESTIONS
I played the BFA intro quest where you invade Stormwind as an Enhancement Shaman wearing elemental gear including a 2 handed weapon. Stormstrike among other abilities won't work with a 2-hander. I think the scenario took twice as long as it needed to.
Did you do this on purpose? I'm not sure why you didn't switch specs or switch weapons here. If it was an attempt to play 2h Enhancement, I admit, I miss that spec and I wish it was still around, I'd probably play my Shaman a lot more if I could use a big 2h axe.
If you weren't trying to prove a point, could you switch specs during the scenario? Or did you just decide not to? I'm curious as to what was going on here.
---
SIBYLLE, THIS IS NOT A QUESTION
Q4tQ: The Maldraxxus folks are doing abominations and bone constructs better than the Lich King ever did. Discuss.
Telling me to discuss something is hardly a question, Sibylle, and this is most definitely a statement. To address your statement, though, I believe I'd argue that it would be strange if the Maldraxxi weren't better at necromancy than the Scourge considering that they live in the land of the dead and their secrets of rune magic and construct creation were likely funneled through Ner'zhul by the Jailer, using the Helm of Domination to feed him the knowledge he'd need to usher in the Jailer's coming to Azeroth.
---
I DO NOT LIKE IT WHEN THEY DO THIS, GALDWYNN
I can't help getting the feeling that the Kyrian are just playing with their action figure when they pick me up and drop me off wherever they want me to be.
Seriously it's just undignified.
---
NOT GONNA LIE, SPENCER MORGAN, IT'S A BIT WEIRD AND VERY OVERLY OPTIMISTIC
Q4tRossi: I kind of envision you as the guy who lived through the fall of society, and just lectures the first generation born after the fact on history. How does that make you feel?
Look, I'm flattered, and a bit weirded out, but let me be completely serious. I am in exceedingly poor health. I will not survive the fall of civilization. I will be dead within a month if I can't get my medication. I am certainly not going to be wandering the wasteland like the Vault Dweller if it all goes bad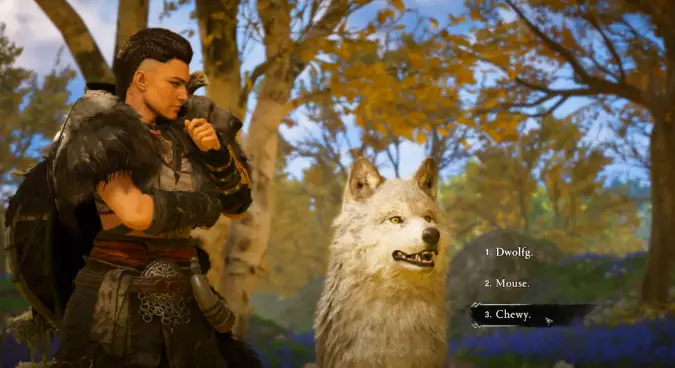 I did not actually go with Chewy, but I thought you'd all like to see it.