What's your favorite memory from Burning Crusade?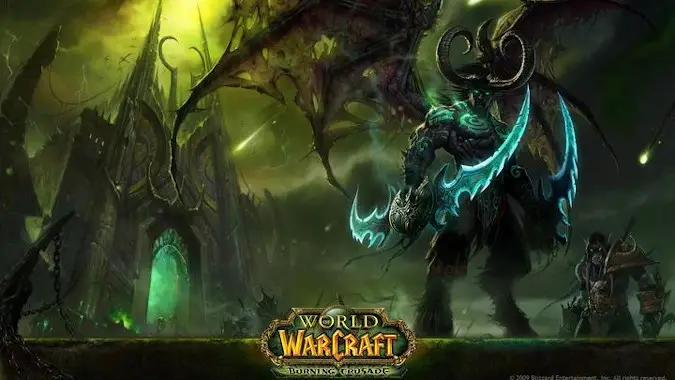 This weekend was the 14th anniversary of The Burning Crusade. It's all right if you need to take a minute to process that. It came out on January 16, 2007, and became the fastest-selling PC game of all time at launch. Millions of people were itching at the chance to play the first expansion to World of Warcraft.
Once they got through the Dark Portal and started exploring Outland for the first time, it became apparent just why so many people were excited to play. The Burning Crusade was packed to the gills with amazing content. There were some of the greatest raids in Warcraft's history, the debut of the Arena system, memorable factions to earn reputation with, and characters that would become enduring fan favorites for years to come. We weren't prepared for how awesome Burning Crusade would be.
Even now, all those years later, I can still vividly remember a lot of my time in Burning Crusade. Some of my fondest memories of Warcraft as a whole came from that expansion. I created a Draenei Holy Paladin and leveled her all the way to 70 almost without stopping. From there I found a great guild and even got to go in and do a couple of raids with them. My first ever raid was Karazhan, and that's also the first piece of Epic-quality gear that I got. I was ecstatic. Finally, my Paladin had the good stuff.
Raiding was cool, and playing a Holy Paladin in battlegrounds was a bunch of fun, but my favorite moment in all of Burning Crusade was getting my Nether Drake. I spent so long in those mines hunting for errant eggs and doing daily quests for the Netherwing faction. When it finally came time to ride that giant dragon back to Shattrath I was beyond happy. Not only did I never have to look for an egg again, but I got to ride some of the coolest looking dragons ever.
What's your enduring memory of Burning Crusade? Is it the Fel Reavers of Hellfire Penninsula? Were you the Warlock tank for the Gruul raid? Did you spend all of your time flying in circles in Shattrath because you were the first person on your server to get Epic Flight?