How's your experience been with Hearthstone's new Rewards Track?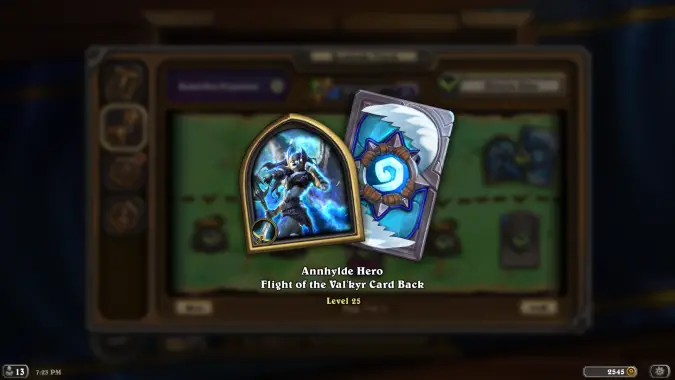 With the release last week of the Darkmoon Races mini-set for the Madness at the Darkmoon Faire expansion, I thought now would be a good time to talk about its new Battle Pass-style mechanic and see how everyone's doing with it.
I hit 50 in the Rewards Track right before the release of the mini-set, mostly through competitive play to complete the daily and weekly quests. I never reached a rank above Gold 10 (which will be my rank for this month), but that was more than enough to complete the track way before the next expansion is due. Granted, I did purchase the Tavern Pass because I really wanted the Annhylde hero for reaching 25, and while I'm sure the 20% XP bonus provided by the Tavern Pass helped me get to 50 before the mini-set release, I don't see I would've had a problem reaching 50 before the next expansion resets progress without it, so I'll likely skip it next time unless they add Huln Highmountain as a Hunter hero.
I'm still not sure the Rewards Track is an improvement over prior gameplay, but it did bring me back to the game at least for this expansion. Since I mostly just played Ranked mode, if Blizzard was hoping the goals would encourage experimentation with Duels or Battlegrounds, I don't think it met their expectation. I'm also not sure the meta is in a great place, especially for returning or new players, as the cost to field a competitive deck for most heroes is onerous and the gameplay starts to feel repetitive quickly.
But enough about my experience, what's your experience been like so far? Did the Rewards Track bring you back to the game like it did for me, and more importantly, do you feel like it's an improvement for the game? Did you buy the Tavern Pass, and if so, do you feel you're getting your money's worth? And finally, do you think your on track to meet all your goals this season?