New Hearthstone bundle is different for everyone — and you don't get to pick which one you want
The "Tavern Special" bundle has been recently added to Hearthstone — all five different versions of it. There are three versions that include Madness at the Darkmoon Faire card packs and Legendary cards, plus a fourth one that includes Wild packs (packs from past expansions, that you can use on Wild Mode, but not on Standard mode), and a fifth one that has no packs, but rather, five Tavern Tickets.
The strange part is: you can only see one of them in your game client, and no one has any idea what exactly determines which one will be available for you. And to make matters even weirder, the web store always shows the $20 bundle by default, regardless of what you see in the Hearthstone client. Players have found direct links to the five bundles on the store, so that you can buy whichever one you want from the web if you have those links.
Community Manager Kaeyoh took to reddit to explain that this is, in fact, "working as intended," and that they are "testing some new types of offers" in the shop.
Hi there! We're testing some new types of offers in our shop, which will cause some users to see different offers. This is intended! Be sure to check the in-game shop and the web shop to see any offers available to you.
Players have speculated that if you're a Wild player, the game tends to offer you the Wild bundle — but this is not universal. There have also been complaints about primarily Wild players being offered one of the three Standard bundles. And no one knows what exactly establishes which of the three Standard bundles — from the cheapest one, with a smaller amount of packs, to the most expensive one, with the highest amount of packs — you will be able to purchase.
And why is only the $20 bundle normally offered on the website? As it stands, players who are offered one of the four other bundles are easily able to pick from two different options — one in the client, one in the web store — whereas players who are already offered the $20 bundle in their client are out of luck. It just seems like a very subjective division, and we have no idea why it even is the way it is at the moment.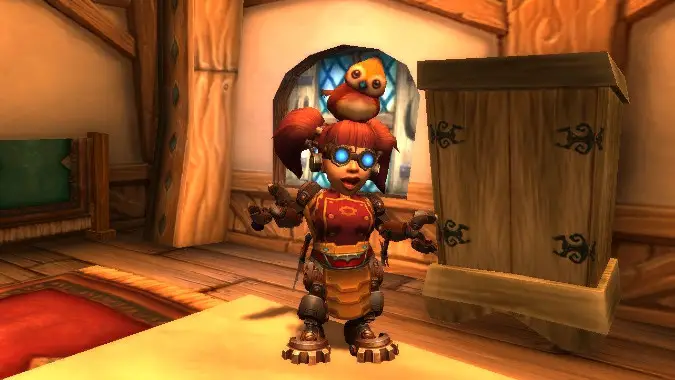 Choice removed, no explanation given
We need to know more about this. All that Blizzard has had to say on the matter, so far, has been that reddit post. We can only speculate on what, exactly, they are trying to do with this. What I do know for now is: I don't like it. I don't like it at all.
Why would they feel the need to remove choice from players? Why would they decide for the players how many packs of cards they are supposed to get? It seems extremely backwards. And we are safe to assume that the vast majority of Hearthstone players are not following the game so closely that they happened to stumble upon a reddit thread that gives them the five links to pick what bundle they want from the store.
We can estimate that many of them won't even find the $20 bundle on the web store: they will simply see whatever the game has picked for them in their client, and their only choice will be to purchase it, or not. Chances are that most players will be completely oblivious that other versions of the bundle even exist.
I tend to purchase many packs with gold, since I do my dailies and weeklies diligently. As such, I have absolutely no interest in buying the most expensive bundle at this moment — yet that is the one being offered to me on my client. I could go to the web store, but I don't need the second biggest one either — and if I hadn't done my research in order to write this article, I wouldn't have even found out that there is a direct link for me to purchase the cheapest bundle on the web.
What if I'm a player that is considering dipping their toes into Wild mode, and only need a small push? Perhaps an affordable Wild bundle would do the trick for me. Yet, apparently, unless you are a Wild player already, Blizzard is not interested in making the Wild bundle easily available to you.
What reasoning is there for Blizzard to not let me make the decision of which bundle to buy? Why do they need to choose for me? I would like to know more. We all deserve to know more about the rationale behind this seemingly bizarre decision. Because arbitrarily removing choice from players — and giving no explanation for it — does not bode too well.