What are your favorite rewards from Renown levels?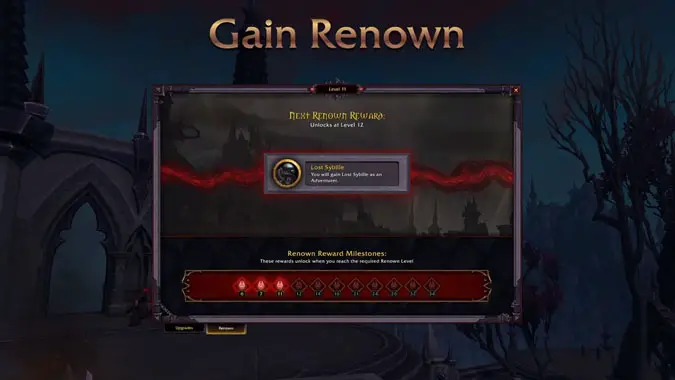 I was all for increasing my Renown when it meant that I had more of the Covenant Campaign story to see in Shadowlands. However, even without that, there are more and more rewards that come from collecting 1,000 Anima and the Redeemed Souls from the Maw.
Looking at the Keeper of Renown in the Covenant, this shows the current level of Renown, all the rewards that have been unlocked, and what awaits in the weeks ahead. This culminates in a title, unique to each Covenant.
Some are nice. There are new rows of Soulbind traits, allowing for unique abilities or a new conduit with the Soulbinds. There are a couple increases to the maximum ilevel on the rewards from World Quests. There are also increases to Stamina. It's always nice to have an increase to a stat.
There are some that can be beneficial. There are new Companions for the Adventure Table. New Unrated PVP item Level, which those who PVP can comment on if that was good or not. And a new memory to use for crafting a Legendary, or at least, to go towards the achievement of collecting memories.
And then there are the cosmetics. Unique gear, which is a recolor of the Covenant set, or a pet that is so unique to the Covenant, only a character in the Covenant can use it. The problem is, these are not awarded to the player's character, these must be bought, with Anima.
Within all 40 level of Renown, what are your favorite rewards? What do you look forward to? What do you feel isn't worth the time or the wait?