The Queue: Berzerk on the Atari 2600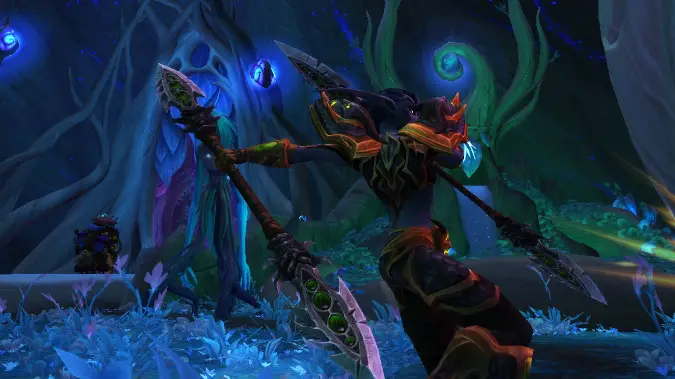 Honestly sometimes I just keep playing WoW because I like my Night Elf's combat animations.
The first game I actually remember playing was Berzerk on the Atari 2600.
---
KALCHEUS NEVER EVEN TALKS TO ME IN WORK CHAT
Q4tQ: What do you do in video games to blow off anger? Do you load up a game where you get to wreck stuff, or do you look for something calming or strategic to settle down with?
Sometimes I spend time in WoW playing with potential transmog looks. Sometimes I go beat up on a target dummy. Torghast is actually pretty good for when I feel this way.
Sometimes I fire up an old RPG like the original Baldur's Gate or Neverwinter Nights or even Kingdoms of Amalur. A lot of times I play Diablo 3, when I'm looking for that stuff smashing you mentioned. I also will read a book like Matt Ruff's Fool on the Hill or Julian May's Saga of Pliocene Exile that I love a lot and which I know will distract me.
Sometimes I deserve a medal for not mentioning specific games again even though I really want to.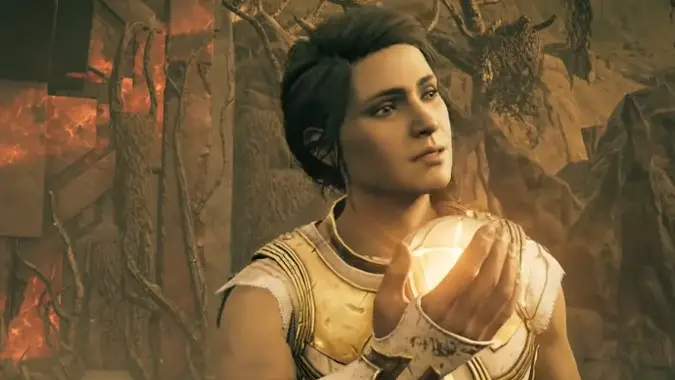 ---
RENE CASTRO ASKS A QUESTION ABOUT RAID DIFFICULTIES AND ANIMA
So should you wait for the higher difficulties first then the lower difficulties? Since they award more anima? Just wondering, my Guild raids late in the week (sun/mon) heroic, so usually help friends with normal Tues/Thur.
I ran Nathria Heroic early this week and Normal tonight, each boss seemed to drop the same anima on either difficulty. Keep in mind that if you kill a boss and get anima, they won't drop it again if you kill the same boss on a different difficulty — so you can't clear it on Heroic and then go back and clear it on Normal for more anima, for example.
---
JAXDADDY, PREPARE YOURSELF FOR A STORY
QftQ: Have you ever had any secret passages in your life?
I grew up on a farm on Prudence Island in Rhode Island that had previously been a Boystown. It was the place my mother and father met and it was where a firework that had appeared to be a dud blew up in my mother's hand, causing third degree burns and ultimately skin grafts. If not for that event, my mother and father might never have dated, and probably I would never have been born.
However, that's not related to this story.
What is related to this story is that the property had several old hunting lodges, one of which had collapsed before my birth. However, there was an access tunnel that originally led to all three, and because of that collapse was now choked up with rubble and was impassable for adults.
However, when I was ten, it was quite passable for me and my cousin, and we often would go down into the basement with old fire axes and a cutting torch and hunt the rats in the dark for hours. We would also bring our bows — I was a trained bow hunter from the time I was eight years old. There we were, two kids in our early pre-teen period, carrying lethal weapons into dark tunnels underground to kill vermin.
It was basically the beginning of every JRPG ever made. Eventually, the middle lodge collapsed even further and closed off the tunnel and we were forced to switch our entertainments to riding motorcycles at each other, trying to hit each other with sticks.
---
SERIOUS, KALCHEUS, YOU CAN JUST DM ME IF YOU NEED TO
Wait … Maldraxxus is a corpse?!?
In Norse Mythology, the entire Earth, all of Midgard in fact, is made by the brothers Odin, Vili and Ve, out of the corpse of Ymir. The clouds are his brains, the oceans are his blood, the mountains and earth are his bones and teeth.
So yeah, I wouldn't be all that surprised to discover that Maldraxxus is a giant corpse. In fact, I've even argued that the Maw might well be not just a prison plane, but it also might itself be an enormous entity that is imprisoned. Perhaps all of the Shadowlands were created when some entity died — perhaps one of the First Ones, in fact, that died, perhaps even the first thing that ever died.
It does seem based on that quest that Maldraxxus is some form of giant dead thing. That would explain all the weird oozes and decay going on there.
---
SPENCER MORGAN ASKS A QUESTION FOR LIZ, WHO IS NOT HERE, AND THEREFORE I HAVE TO ANSWER IT.
Q4tLiz: what is it like having a nice hat? I have no way of acquiring one in these trying times.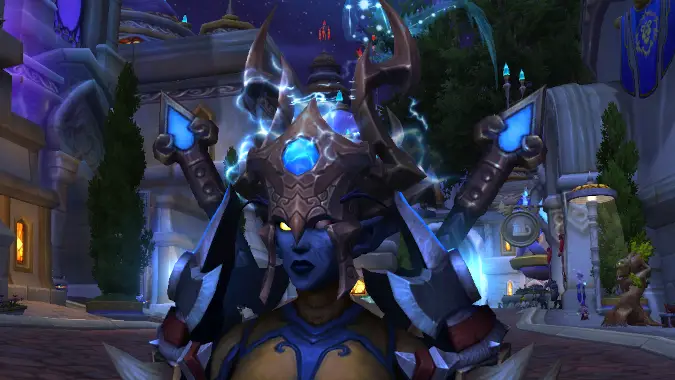 ---
SINCE THAT WAS KIND OF A SARCASTIC ANSWER, LET'S TRY SPENCER MORGAN'S NEXT QUESTION
Q4tQ: What if we just made Ian McKellen Khadgar's VA the next time he enters the story?
I mean, I like Ian McKellen, but I also like Tony Amendola, who has the role currently, and I see no reason to displace him from the gig if he wants to keep it. So instead, I'll say that we can have Ian McKellan play Anduin when he comes back from the Maw all old and stuff like everyone keeps telling me he's going to.
---
ENO, I KNOW HOW THIS ENDS
128/128 queues, no rocket
Somebody I knew got it today though on her 50th attempt of the holiday lol
This ends in madness and despair and finally buying the thing off the BMAH.
Okay, that's the Queue for today. Take care of each other. It's a balmy -23C in Edmonton today, that's like -9F. That's t-shirt weather. I'm so excited.