The Burning Crusade Classic will launch exactly as it was — with Some Changes, including Paladin Seals and Boss difficulty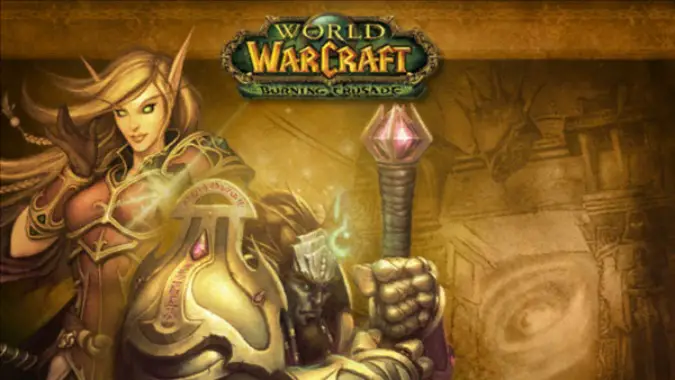 BlizzConline had a roundtable with Blizzard developers discussing The Burning Crusade, and their favorite memories of it. They worked on WoW Classic, and learned what worked, what didn't, and are using these lessons going forward.
What they want to do with TBC Classic is to update the code, but leave the game intact: #SomeChanges. There were also a few things that were just bugs that had to be updated. They talked about a few examples where the code didn't translate over — one example was a Blood Elf where his armor was invisible, and it was laughingly noted that this would break the T for Teen rating.
Another focus was the spell batching. At first, players loved how spells would queue and activate together, allowing two Mages to polymorph one another together. However, this also caused delays of about half a second when using abilities. This would create issues with such as abilities as a Rogue's Vanish. The Rogue might use it before the Mage attacked with Fireball, but they would batch to activate in the game at the same time. Players would report this as a bug, but that was how the game worked originally. This will be updated for Classic, and won't be true to the original TBC.
Another update will be which version of raid boss will be available. For WoW Classic, the version of the boss at the time of launch was the final, the easiest version of the boss — after nerfs were implemented. However, many players like the challenge of the first iteration. They will look at bosses, and sometimes put in an earlier version to raise the bar. The example given was M'uru, and its pushback ability. This was difficult for spellcasters, and was reduced later. They want to bring this back, at least at first, to give that initial difficulty level. Perhaps nerfs will follow.
In terms of player power, the big change they discussed will settle a lot of arguments for Paladins and which faction is the most OP. They'll be allowed to have both their own faction's Seal like always, and then also pick up the opposing faction's Seal once they hit level 70. There may be more of these examples to discuss as development continues and we get more information.
Hopefully, these few changes will help make a more compelling, longer-lived version of endgame content in Burning Crusade Classic.