Shadowlands patch 9.1 trailer reveals the Jailer's plan while we lose two allies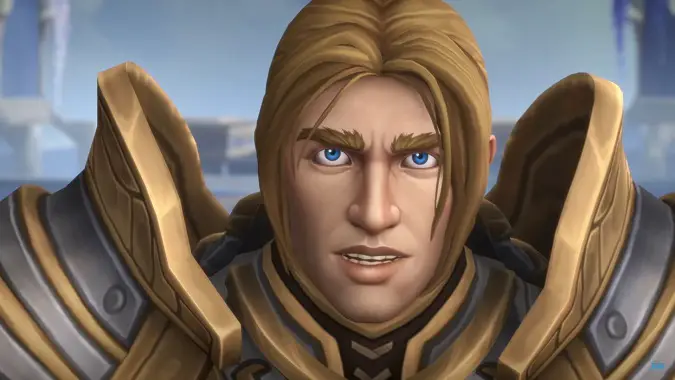 Revealed at BlizzConline, the trailer for Shadowlands patch 9.1: Chains of Domination gave us our first glimpse glimpse of what the Jailer's plans are… and how he plans to do to escape the Maw. Obviously this post includes spoilers for patch 9.1, so if you want to stay unspoiled, navigate away now.
The cinematic starts with a brief recap of the recent encounter between Anduin and Sylvanas in which Sylvanas offered Anduin the choice to serve the Jailer or perish. And now we know what happens next: the trailer picks up in Bastion, where we learn that the Maw is still growing despite the defeat and imprisonment of Sire Denathrius. While the Archon discusses with the Ascended what options they have, our friend Kleia arrives with news: Anduin has escaped from Torghast and the Maw, and needs to speak with the Archon.
Things are clearly not right with the king of Stormwind, a fact brought home by Uther's pained reaction when seeing him. When Anduin asks the Archon for a "key," she immediately recognizes that he has become a servant of the Jailer — her refusal to aid him results in her death… as well as the retrieval of the first of four keys that are binding the Jailer within the Maw.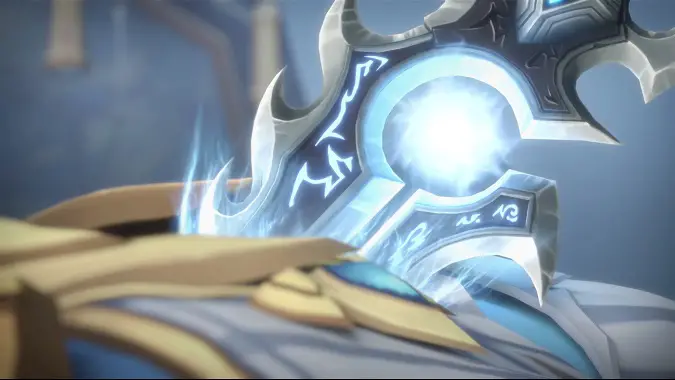 Anduin's return to the Jailer reveals that he's not in full control of himself, and Sylvanas is visibly disturbed — apparently Anduin didn't get the choice she wanted to give him after all. There's a glimmer of the true Anduin left — we see it in his eyes when he has killed the Archon — but for all intents and purposes the little lion has become a pawn.
Not much else is revealed in the trailer in terms of what content with be coming in 9.1, so we'll need to wait for the Deep Dive panel to get more information.
Stay tuned to Blizzard Watch for more BlizzConline coverage!