Diablo
Mar 26, 2021 10:30 am CT
When will Diablo 3 Season 22 end? March 28!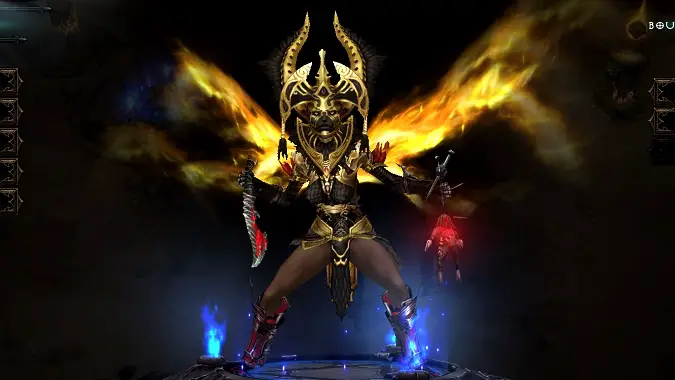 Diablo 3 has announced that Season 22 will be ending on March 28. This will mean that Season 22 will be 18 weeks long, tying it for length with Season 21 and making it one of the longest Seasons Diablo 3 has seen since themed Seasons began back in Season 14, three years ago now. Only Season 1 and Season 3 will have been longer. How did we end up with yet another Season being as long as this? Well, primarily it was PTR testing again, as the upcoming Season will also show the debut of the new Follower system for Diablo 3. That was a fairly big deal, and it's not surprising that it took as long as it did to clear the PTR. But as a result, we're looking at a very long Season, only ending at the end of March.
Let's take a look at the length of previous Seasons and see what we can glean from this Season's unusual length.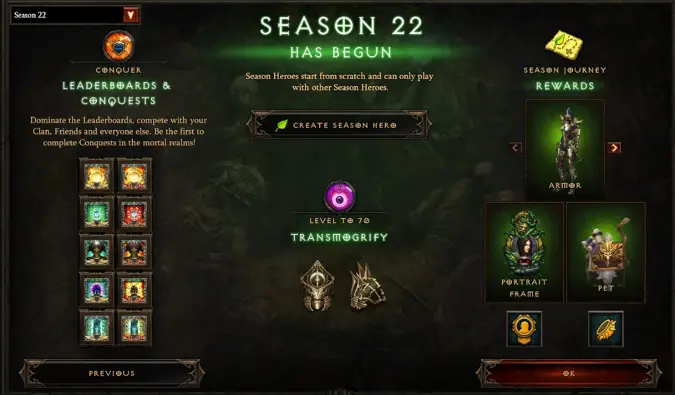 Diablo 3 Season 22 is a Season without a Theme
Looking over the average length of the Seasons of the past three years, Blizzard consistently aims for a Season length somewhere between 12 and 16 weeks, with a goal of 14 weeks. But it's also worth noting that the last time in the past three years a Season went long, like Season 16 (it should be noted that Season 16 was intended to run for 8 weeks, very short by comparison to the length of the average Season), and that seems to be what happened with Season 22.
Testing the Follower system for Diablo 3 is likely in line with the transition of the game to one that doesn't maintain themed Seasons moving forward — there's simply a lot else going on with the Diablo franchise right now. With Season 22 matching Season 21 almost exactly in terms of length, it's fair to say that the last couple of Seasons had significant difficulty balancing their themes, and that moving away from Season themes and towards a return to the era of Seasons 1 to 13, it also makes sense to let this Season run longer. Remember, the only Seasons longer than Season 21/22 are the first Season ever at 22 weeks and Season 3 at 19 weeks and 2 days, exactly one week longer than Season 22.
So getting that Follower system tuned and ready for launch meant making sure everything was buttoned down, which extended the PTR timetable, and led us to where we are now. It feels like we may be looking at the future of Season length here — if 18 week Seasons with PTR testing have re-occurred twice back to back, it feels like we may keep that in mind for the future.
Originally published March 2, 2021. Updated March 26, 2021