What gets you so invested in video games?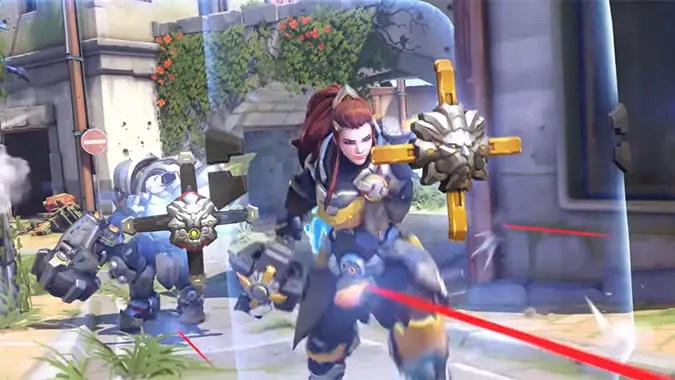 I say this as someone who has been playing World of Warcraft since release, who has played every single Diablo game the moment they came out, and who basically has found himself turned into a meme based on my love for specific classes in said games — but sometimes I wonder why I'm so invested in these games. Why did I spend literal years punching a flaming yak man trying to get a pair of shoulders with my name on them? Why have I rolled something like ten Barbarians in Diablo 3 and why is every Seasonal character I make a Barbarian?
Over the years I've gone from the guy who makes spreadsheets of Warrior talents to the guy who says "Meh, good enough" and just plays with whatever talents I feel like, but I'm still here, farming every raid and dungeon for transmog looks, showing up to raid and chat with my friends, blowing up yet another Greater Rift and experiencing the frustration of not being able to Whirlwind hard enough yet. It's never hard enough. I always want to Whirlwind harder.
I've put a lot of time and effort into playing these games over the years, and I don't have a real concrete answer. Why do I care so much about Overwatch lore? Why am I super excited for Overwatch 2, why do I care so much about a potential new StarCraft game? Why did I spend months trying to figure out if there's going to be a Diablo streaming series? I have made a substantial investment in these games, I care about them. How did I end up being really excited that we might get to see Joanna Blueheart again someday?
Seriously, bring her back. Make her head of Stormwind's guards or something. We need more awesome Alliance characters in World of Warcraft.
So now I ask you — are you heavily invested in any Blizzard game? If so, why?