Blizzard Watch Plays D&D: Send in the clowns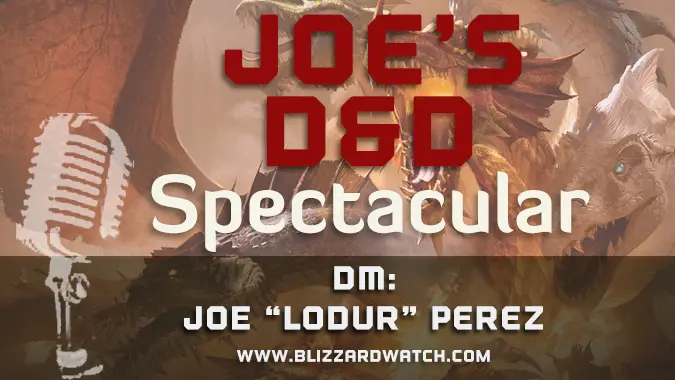 Welcome, one and all, to the greatest show this side of the planar sphere! Horrors and delights await those that come to the Interplanar Circus! Both those in the audience and those in the main show — okay, maybe more those in the main show — will be pushed to their utter limits! Our group has survived both the first and second acts, and have earned some sweet food rewards in return, but will they be able to survive the final round of entertaining carnage?
Before we get started, lets take a moment to introduce our group of adventurers.
Be sure to listen to the episode, because we'll be recapping the escapades of our troupe and there will be some spoilers ahead.
https://soundcloud.com/blizzardwatch/blizzard-watch-plays-overweald-03-the-not-totally-sane-clown-posse/s-e51MZkFTqnr
Our session begins where the last one ends, sitting in a private room of a cantina eating comfort food prepared by a complete stranger that was paid for with coins emblazoned with the visage of the Grinning God. As the party was winding down, a Half-Orc wearing pretty threadbare clothing ushered in by their host to sit at their table with them. Quint paid their coin and feasted, exchanging pleasantries with the party. It was Rahn who asked if Quint was there to help them in "The Show" to which Quint replied "Well, I do punch things real good."
It wasn't long until the party was transported back to the circus tent, where things looked more like they had when they first arrived. Giant bollards dotted the arena and the floor was packed sand. The Ring Master's voice called out, and announced the arrival of the benefactor of the circus, the one and only Grinning God. Shadows pooled and stretched and formed the outline of a 9 foot tall figure, with four arms, and two very distinct faces. Laughter echoed through the arena and the fight was on. The god, in the form of a twisted and demonic clown fought with both physical and psychic powers, lashing out at our group all the while summoning minions from his posse into the fray.
My friends, I won't tell you how it ended, I encourage you to listen to the session to see how things turned out, but I think the end of the adventure did not quite go as expected for many in the party. Also be sure to join us next time, as we will be returning back to Otherweald for more adventures, and maybe some cat sitting lessons.
So don't forget to join the Blizzard Watch crew for our next D&D adventure on April 17 at 2:30 p.m. Central!