How do you approach datamined spoilers?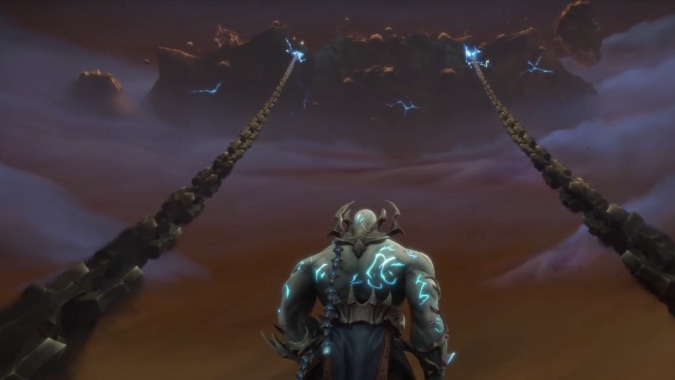 With patch 9.1 now on the PTR, we're facing a deluge of potential spoilers including new models, details about new zones, and much more. Of course, I can't really complain — I work for a website that covers Blizzard games, and that of course includes World of Warcraft, so when spoilers get datamined I just read them and go on with my day. I need to know this stuff, after all. But not everybody feels that way about spoilers. For a lot of players, even just mentioning who the new models are models of or what's coming in terms of new raid bosses would be a lot more than they wanted to know. I want to respect that, of course, so I'm deliberately not mentioning how Gelbin Mekkatorque is now the Herald of the Jailer.
That part's a joke. I promise, no spoilers in this post, not even about Sylvanas falling in love with Anduin.
(That was also a joke.)
So when all these spoilers are being dropped, how do you handle it? Do you stick your head down the deepest internet hole you can find and do your best to remain unspoiled, your knowledge of future events scrubbed as clean as you can possibly manage? Or do you just accept that they're going to happen anyway and go look them up? Maybe you take a middle road and avoid spoilers but don't panic when you hear them anyway. It's what I'm curious about, how you handle these intense bursts of spoilers when datamining commences on something like this.
I'm also curious how many of you believed those fake spoilers and if I could go around making up more of them or if y'all would have me dunked in molasses if I did. I get the sense people take shipping spoilers very seriously.