Five heroes are getting a rework in Heroes of the Storm's upcoming Overwatch event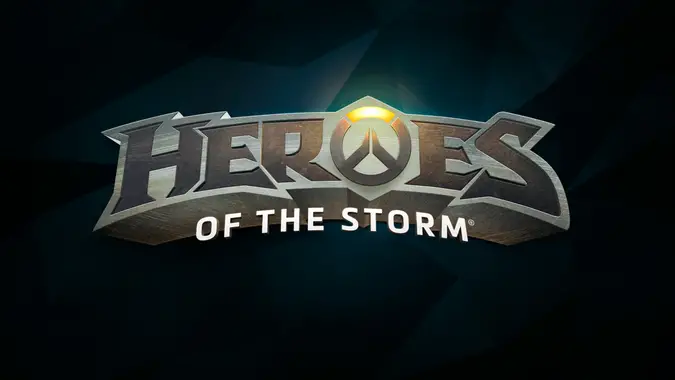 At long last, it will cease to be Winter's Veil in the Nexus, because Heroes of the Storm has a new patch being tested on the PTR. There are not one, not two, but five heroes getting their talent trees reworked this time around, as well as a little Overwatch cosplay action to let those heroes strut their stuff looking fresh.
The five heroes catching reworks in this patch are Anduin, Johanna, Raynor, Stitches, and Valla, with most of them getting a new kind of talent — Loan Talents. These put the lion's share of their power upfront when you pick them — but be careful not to die because each death will diminish their power. Johanna gets a talent called Divine Fortress that increases her health by 20%, but each time you die you lose 5% of that maximum. All you have to do is not die at all and you'll never have to pay off your loan!
I like the idea of these talents a lot. They're a great way to reward strong gameplay while also offering a juicy target for the opposing team to try and hit. If you know that all you have to do is focus on Johanna a couple of times to make your lives easier, you'll work harder for that. The opposite is true too — if you know that the enemies will be focusing on Johanna you can work on keeping her alive while punishing your opponents for being foolish enough to focus on a tank.
The full patch notes are available for you to see just what's getting changed with these heroes — they've even added developer commentary to each one to give you an idea of why they made the changes they did —  but I also wanted to highlight a couple of my favorite new talents from each of them.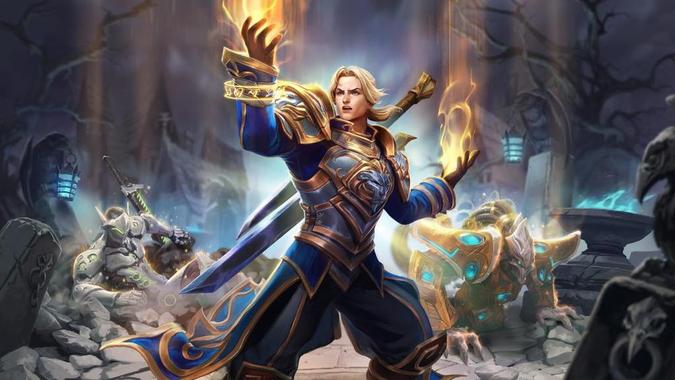 Anduin
Level 1
Power Word: Shield [W]

Moved from level 7.
Additional Functionality: While travelling outwards, allies in the path of Divine Star gain a shield absorbing 128 damage over 4 seconds.
Level 20
(New) Inner Fire [R2]

The target of Light Bomb gains 40% movement speed and 50 Armor for 3 seconds.
Putting a shield on every hero that Divine Star travels through will save so many lives. I can't count the number of times that someone I've been trying to keep alive, died just as the Star was coming back towards them with that big juicy heal on it. Anduin's new level 20 talent for his Light Bomb is amazing. It's honestly so good, either one of those would make for a great upgrade to it — and we're getting both! I can't see a reason to not pick this now. You'll be able to set up so many potential kills with him.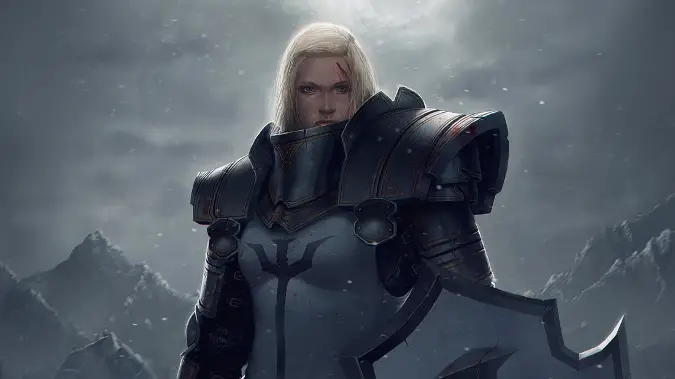 Johanna
Level 1
(New) Divine Fortress [Passive]

Loan: Instantly gain 20% maximum Health. Every death reduces this bonus by 5%.
Basic Attacks against enemy Heroes grant 8 Physical Armor for 2.5 seconds, stacking up to 40.
Falling Sword [R1]

Damage decreased from 210 to 150.
Enemies hit are no longer Slowed.
Cast range decreased from 15 to 10.
Additional Functionality: While in the air, allies underneath Johanna gain Unstoppable.
With Divine Fortress, Johanna will have almost as much health as Stitches — provided you can keep her alive, that is. With some of the new auto-attack talents she's gotten she'll also be able to stack up that armor that comes along with it to just become an absolutely unkillable monster. I really like the new effect on Falling Sword too — now she has a great counter to teams that really want to shut down one of your Heroes. With a quick reaction time, you'll be able to save a teammate's life and then bring divine retribution to your enemies.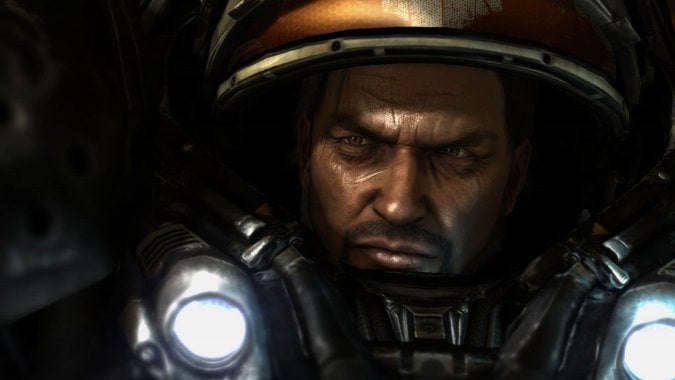 Raynor
Level 20
Level 16

Rallying Cry [W]

Moved from level 13.
New Functionality:

Increases Inspire's attack speed bonus by 20%.
Passive: Cast Inspire for free after every 12 Basic Attacks.
(New) Execute Orders [Passive]

Reduce your Death Timer to 30 seconds. Upon death, cast Hyperion towards the nearest enemy Hero.
Yo dawg, we heard you like to Inspire, so we added Inspire to your Inspire.
Raynor's standout has to be one of his new Storm Talents — Execute Orders. Imagine how many Hyperions you can get out into the world! There might be a case to be made where at level 20 you just send your Raynor player to die next to important buildings so that the Hyperion does a bunch of damage to them. Enemies will have to work overtime to play goalie and keep your Raynor away from their net.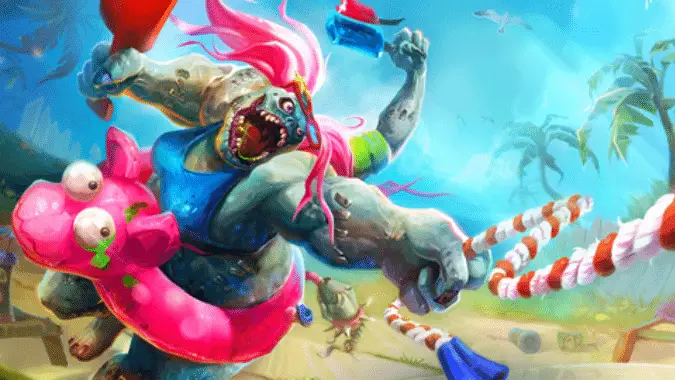 Stitches
Hook [Q]

Additional Functionality: Upon reaching level 13, Hook's range is increased by 40%.
Level 20
(New) Master Hooker [Q]

Reduce the cooldown of Hook by 5 seconds. Enemy Heroes hit by Hook receive 100% less healing for 2 seconds. Allied Heroes hit by Hook are Unkillable for 2 seconds.
I really like that they've finally just baked the range increase on Stitches' Hook ability into his baseline kit. It always felt too strong to not choose it, and then you wound up missing out on all those other fun talents at level 13. At level 20 Stitches can also become a Master Hooker and make Anduin extremely jealous that his Leap of Faith "life grip" ability doesn't also make the friendly target unkillable.
Valla
Level 4
Repeating Arrow [Q/E]

Moved from Level 7.
New Functionality: Vault no longer has a Mana cost. Vaulting instantly refreshes the cooldown of Hungering Arrow.
Level 20
(New) Acrobat [E]

Gain 2 additional charges of Vault. Vaulting drops 3 Caltrops.
Valla got a lot of tweaks. Her original talents have been shuffled all over the place, and just like Raynor, her level 20 Storm talent selection is going to be incredibly competitive. Both of her ultimate abilities have gotten extremely powerful options, and she also has Farflight Quiver which can give her a 50% attack range bonus while she has ten stacks of Hatred built up — long enough that she can attack Forts and Keeps from outside of their range!
Knowing that though I still like the above combination slightly more. Not only is there a fantastic Hungering Arrow build that you can start buffing the damage of from level one, at level 20 you'll be extremely hard to hit. Valla doesn't have the largest health pool, but that won't matter if you're Vaulting all over the battlefield all nimbly-bimbly like a cat.
Overwatch Cosplay
The new Overwatch skins aren't in-game yet, but judging from the new art four of the heroes getting reworked will also be getting Overwatch looks. Valla is channeling Reaper, Raynor is Soldier:76, Johanna is Reinhardt, and Stitches is obviously Roadhog. These are amazing looking. Especially the giant lion head on the front of Johanna's shield.
Stitches as Roadhog is probably a little on the nose since both Heroes are defined mostly by their ability to throw hooks and drag their enemies towards them. But I don't even care, I can't wait to see him stuff someone into his belly, and then wonder why Roadhog can't do the same thing in Overwatch. 
I hope that there are a few new lines that have been recorded for these new skins. I'd love to hear Valla yell "Die, die, die!" as when she uses Strafe. I am surprised that they went with Reinhardt for Johanna over Brigitte. Brigitte is outfitted exactly like Johanna with a tower shield and flail, it would've made more sense. Of course, if Johanna gets to yell "Hammer down!" in her best Reinhardt impression, all is forgiven.
Anduin isn't present there in the art so I don't know if he'll be getting a new skin, or who he'd even be from Overwatch. They could certainly give him a version of Mercy's Valkyrie armor that would be quite fetching — I think he'd look very nice with little wings on his back.
The PTR will be running until May 17, so we won't have long to wait until all of these changes go live. I can't wait to get my hands on the new Stitches changes and waddle my way to victory!