WoW
May 19, 2021 2:00 pm CT
You will be able to get so much Soul Ash in patch 9.1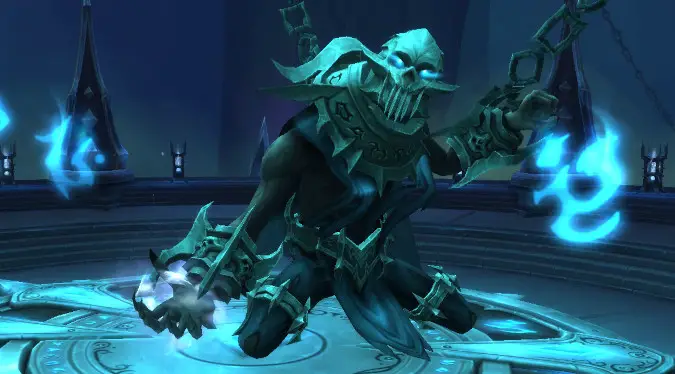 We already noted that in patch 9.1, you'll be able to send Soul Ash to alts, meaning that you could conceivably farm Soul Ash on a bunch of your characters and funnel it towards one you want to craft a legendary for. And now, we're discovering that Torghast will drop more Soul Ash, not just from the added levels 9 through 12, but more Soul Ash in the original 8 levels as well. How much more? Well, the good folks over at Wowhead have calculated it out, and we're looking at a total of 1040 Soul Ash per wing, up from 570 on current servers. That's almost twice as much — 570 x 2 = 1140, so just shy 100 Soul Ash from double what you can currently farm in a Torghast wing.
This is because the original 8 levels are getting 50% more Soul Ash, and the four new levels 9 through 12 will each add on to that Soul Ash potential — although you can assume that it's going to be a struggle to get those clear right away. After all, levels 9 through 12, in addition to Soul Ash, reward the Soul Cinders you'll need to get your legendaries up to Rank 5. Still, with perseverance, you'll be able to gather up to 2080 Soul Ash per week per character, which means if you have a few Torghast clearing alts you'll be able to pop a legendary up to Rank 4 in no time.
I'm not sure how much Torghast I can actually run in a week, but even if you only clear the original 8 levels and stop there, that's still 870 Soul Ash per wing per week. If you cleared both wings that would net you with 1740 Soul Ash, and again if you did that a couple of times you could easily get a legendary up to Rank 3 in one go. It's a lot of Soul Ash compared to what we can accumulate now.
So if you're trying to get an alt a legendary, you'll be having a much easier time of it once patch 9.1 hits.