Diablo 3 Season 24 adds Ethereals, an entirely new class of weaponry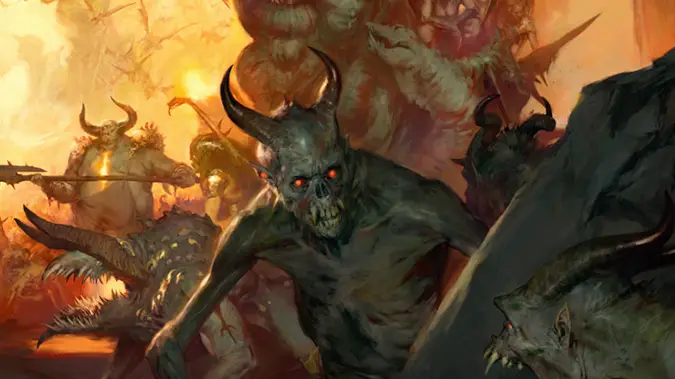 If you remember Ethereal items from Diablo 2: Lord of Destruction, you may already be familiar with the basics of Diablo 3's upcoming Season 24, which brings the Ethereal back to the franchise. Back in Diablo 2, Ethereal items had reduced durability and could not be conventionally repaired, meaning that they were powerful but could be reduced to the point where they were completely unusable — although this could be mitigated by using the Zod Rune, which made weapons, including Ethereal ones, indestructible.
But for Diablo 3 Season 24, Ethereal items will be different than they were in Diablo 2. Instead of bringing back the lower durability from Diablo 2, Ethereal weapons in Diablo 3 will be limited to seasonal play. Once the Season is over, you won't be able to use them even on characters who you originally played during a season — they will not transfer along with all of your other gear and items when the season ends. This replicates the perishable nature of the original Ethereal items, while also making these Ethereal drops the basis of the entire Season and its theme. It's an interesting way to bring a Season Theme back after not having one for Season 23.
In Season 24, you'll get Ethereal items as weapons and weapons only, while in Diablo 2 you could get Etheral weapons and Ethereal armor. Ethereal weapons will have both a random Class Legendary Power and a Class Passive Power, with each class having three unique Ethereal weapons, for a total of 21 Ethereal weapons in all. Unlike the original Ethereals which had reduced durability and could break — rendering them useless as they couldn't be repaired unless they were self repairing and couldn't self repair if broken — Etheral weapons in Diablo 3 will ignore durability damage entirely and won't ever break, but will be removed from your character as soon as the Season is over.
You won't be dual wielding Ethereals as only one can be equipped at a time, which is sad, but it does help to keep them feeling like a specific Season's theme and not just a new kind of gear for everyone to collect. Overall, the Ethereal theme isn't a stock recreation of the old Diablo 2 mechanic but an interesting way to bring some of the flavor back as a Season theme while also making it feel new and unique. The idea of spending all season hunting for these new items, knowing they won't be available to you after Season 24 ends does make me wonder if they will have a reasonable drop rate, though.
For more information on Ethereal items, check out this post on the Season 24 PTR.
New Season Theme: Season 24 introduces Ethereals, a new weapon-type that players will be able to acquire and hunt for in their upcoming seasonal journey. Ethereals will roll a powerful set of affixes, a random Class Weapon Legendary Power and a random Class Passive Power. Ethereals will have unique icons, names, item types, and sounds originally found in Diablo II. For additional details on Ethereals, check out the list below:
Ethereals are account bound and can only be dropped by monsters, chests, and destructibles, but do not require your character to be level 70 to drop. Ethereals cannot be acquired through Kanai's Cube or from Kadala.
Ethereal rarity drop rate is set between Ancient and Primal items.
There are 3 unique Ethereals per class. Each Ethereal has fixed affixes and rolls one random Legendary Weapon power and one random Class Passive Skill.
Only one Ethereal can be equipped at a time.
Ethereals ignore item durability loss.
Legendary Powers and Class Passive Skills rolled on Ethereals do not stack with the same power equipped through Kanai's Cube, Items or Skills.
Ethereals cannot be Enchanted, Transmogrified, Dyed, Reforged, or traded.
Ethereals can be augmented.
Collecting all 21 Ethereals during Season 24 will reward players with the Feat of Strength, Ethereal Recollection. Players who accomplish this will have all Ethereal transmogrify options available for future seasonal and non-seasonal play.
Ethereals only drop in Seasonal play, and will not transfer to your non-seasonal character when the season ends.
Season Rewards: Two unique new rewards, a portrait frame, and a pet will be granted to players who complete the Season 24 Guardian Journey. Please note that the reward content will not be available during PTR 2.7.1.