WoW
Jul 5, 2021 2:45 pm CT
How to activate Tazavesh's Hard Mode and get better loot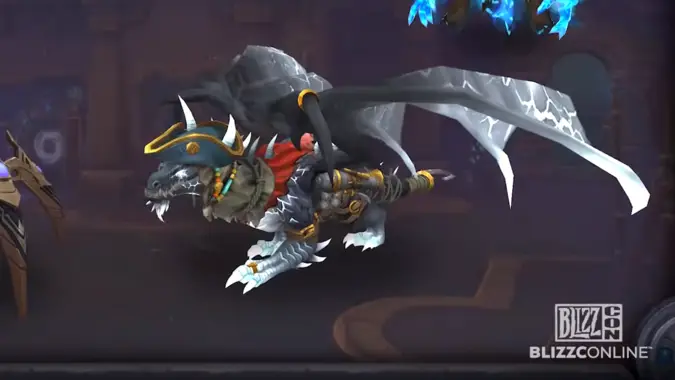 Just in case you didn't think that Tazavesh, the upcoming megadungeon in patch 9.1, was going to be hard enough, worry not — you'll be able to make it even harder with a questline that will allow you to activate Hard Mode for all fights in the dungeon, giving you another way to increase the item level of the gear that drops besides simply doing a higher key. Indeed, the various Hard Mode versions of these fights will add an additional +7 ilevel to the gear that drops.
It's not a simple case of toggling a switch to get there, though — you'll need to fulfill some steps in order to get the best possible gear from the megadungeon's eight boss fights.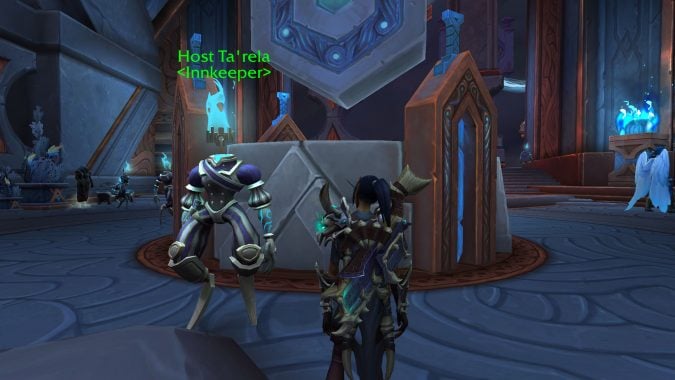 How to strike a Hard Bargain in Tazavesh
To get started, you'll have to kill the first boss in Tazavesh, Zo'phex the Sentinel. After that, you'll need to go down the stairs and find the Questionable Trader, who will sell you the Fraudulent Credentials neck piece. After this, you'll need to go to Myza's Oasis, talk to Xy'darid, and buy an item he's selling, which you will have to take to one of the Brokers while preventing the person who has said item from being killed by various trash mobs. Repeat this three times, which sounds like a lot of work but it's what you have to do, and you'll get the password to enter said oasis.
Once you're inside Myza's Oasis, don't go running onto the stage or triggering any fights. Instead, find Au'manal the forger, who will upgrade your Fraudulent Credentials into Passably-Forged Credentials. This epic neck will allow you to disguise yourself as a Broker, meaning that you can now take the quest Tazavesh: A Hard Bargain.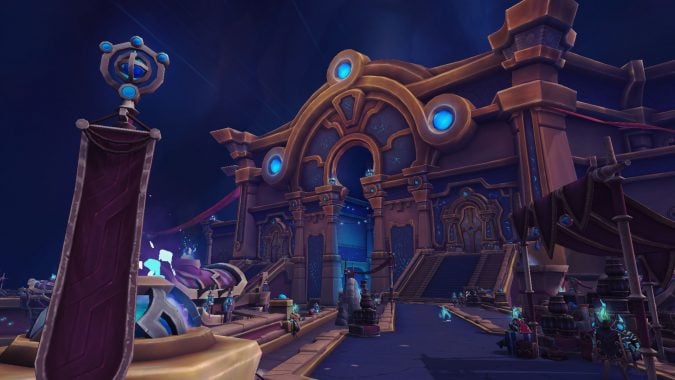 Sneaky shenanigans lead to much more pain, but also better loot
Now that you can unlock Hard Mode, you'll need a fresh instance, so it'll likely take you a couple of runs to get all your paperwork straightened out. Once you have a fresh instance, in order to activate the Hard Mode fights, don't rush up or otherwise engage Zo'phex the Sentinel or any of the customs officials, but instead hang back and look for Fe'tajid, Au'manal's ally and the NPC you need to talk to while using your Passable-Forged Credentials to disguise yourself as a Broker. Fe'tajid will despawn instantly if you talk to any of the customs officials, so be sure not to do that if you want to turn on the Hard Mode fights for a chance at an addition +7 ilevel bump on the gear that drops in Tazavesh.
Each Hard Mode fight changes up the mechanics from the normal encounter, with additional complications requiring you to adjust your approach. Trash you normally clear is now part of the encounter, the band you disguise yourself as now attacks you during the fight, and so on. But if you manage to clear these new, harder fights, you get better loot, so I'm sure you're already plotting to get your Passably-Forged Credentials to experience Hard Mode Tazavesh for yourselves.
Originally posted 6/22/2021. Updated 7/5/2021.