What's the best way to relax and unwind while playing World of Warcraft?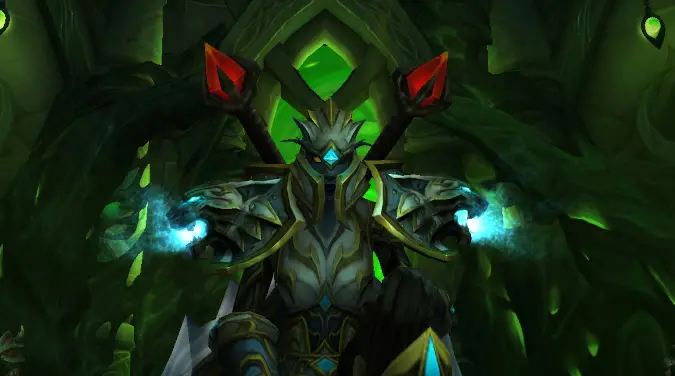 For me, when I want to have a nice, chill gameplay session, I do one of two things — either I go transmog farming or I roll a level 1 Warrior on a server I don't usually play on and level her or him until I get bored. I mean, I've played so many Warriors, the first 10 to 20 levels tend to go by super fast and with almost no effort on my part — I can get by on pure muscle memory, even with the changes between expansions. This is one of the reasons I have something like 37 Warriors scattered across various servers — they're all sitting around waiting for me to come back and finish leveling them, which I almost never do.
I mean, I did once with my current main, who was a level 20 Night Elf Warrior for 12 years before Legion came along and I blazed her to 100 on the pre-expansion Demon Invasions. Ah, misty watercolor memories of the way we were… when everything was screaming and green fire falling from the sky.
But those are my no-stress, just having fun and being relaxed and content gaming modes. I often will go do transmog runs in content I don't even need anything from, just for the off chance an item I might have forgotten I don't have will drop, because it's just so peaceful for me. Running Tomb of Sargeras for those last few pieces for my heroic Warrior tier, for example, even when it doesn't drop yet again it's absolutely one of my favorite things to do. It's almost zen in how it calms me and helps me center myself.
So what about you? What do you do when you want to play WoW, but you don't want to stress yourself out doing content that you find requires a bit more effort from you? What do you do to relax and chill out while playing the game?