WoW
Jul 15, 2021 4:45 pm CT
Sanctum of Domination Race to World First: Guardian of the First Ones has run out of power for the last time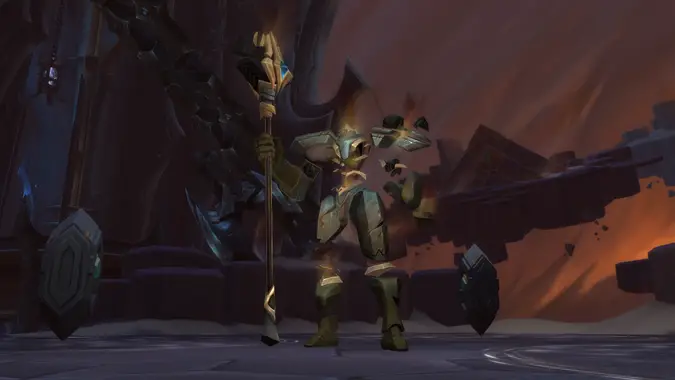 The seventh boss in the Race to World first players fought in their ascent through the Sanctum of Domination is the Guardian of the First Ones. This broken-down construct of a forgotten civilization is running low on power, but it still has enough to be a thorn in the raider's sides as they seek to take down Sylvanas.
Mechanically very simple, the Mythic encounter for the Guardian of the First Ones only involves players having to charge the pylons in the room before allowing the Guardian to siphon energy from them. As it casts Threat Neutralization players will need to take their targeting circles over to the first pylon in order to give it a portion of the energy. Easy, right?
The true difficulty will come from the sheer amount of raid-wide damage that the Guardian can unleash during the fight and the absolutely massive health pool that the Guardian has. Since there are only three pylons present to charge up, the raid will have to finish the fight before the Guardian runs out of power and casts Purging Protocol for the last time. With no pylons left the Guardian will continue to purge the platform until it's the only thing left standing. It's similar to how raiders only had four columns to run Sludgefist into back in Castle Nathria.
Will the Guardian of the First Ones be as big of a wall as Sludgefist was?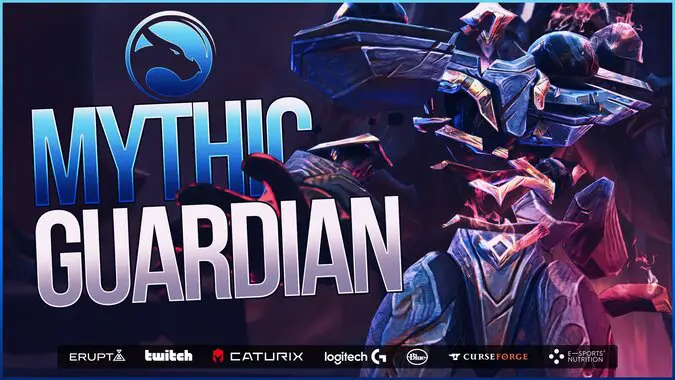 It turns out no!
Taking only 24 pulls to pull the plug on this ancient robot, Echo has gotten the world-first kill of Guardian of the First Ones! After the extremely punishing mechanics of Painsmith Raznal, the raw damage and healing check posed by the Guardian of the First Ones wasn't that hard to meet. They had to run six healers for the fight to meet the huge requirements, but that allowed them to delay taking the Guardian into the energy pylons long enough to squeeze an extra couple of percent of damage per pylon. Those extra gains proved crucial for the ending of the fight, allowing them to finish looking like they'd barely broken a sweat — every raider was alive and kicking at the end.
Once Limit managed to take down Painsmith, they also downed the Guardian in short order for a world second. Echo and Limit are now neck and neck, with Method close behind.
Previous fight: Painsmith Raznal — Sanctum of Domination Hub — Next fight: Fatescribe Roh-Kalo
Guardian of the First Ones Standings
Echo
Limit
Method
The Race to World First is underway! Many guilds from around the world will be streaming their attempts to be the first in the world to defeat Sylvanas on Mythic difficulty. Will Limit reign supreme for the third raid in a row, or will they be dethroned by Echo? We have more information about who is streaming, how you can watch them, and how far into the raid they are here on Blizzard Watch.