How should Blizzard bring dragons back to prominence in World of Warcraft?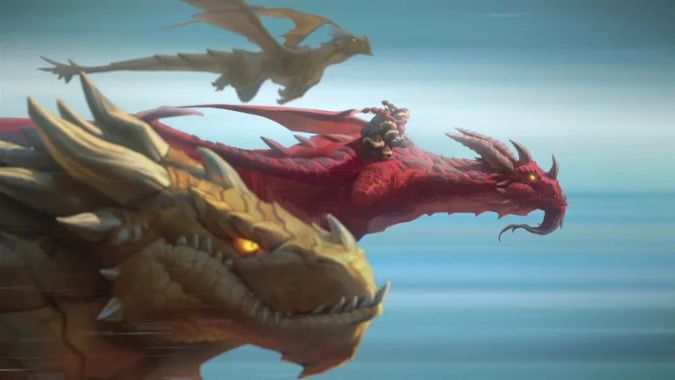 Dragons are cool. They're huge, magically powerful, have breath weapons, can change shape, and fall in love with gigantic wells of magic itself. One of them got so big that he nearly ripped open Azeroth. Ever since Cataclysm, though, we've sort of lost the way Dragons influenced and affected the game and its storyline. The Age of Mortals meant that Dragons kind of stepped off the stage, and even when we see one like Ysera in a prominent role, it's kind of sad. I mean, I defy you to tell me that Ysera's death wasn't sad. Dragons have been on the ropes for a while.
I'd personally like it if we saw more Dragons in World of Warcraft. The question becomes how that should come to pass, really. Should we have a Dragon-focused expansion? Maybe a subplot running through the next few expansions where Ebonhorn and Wrathion and others help to save Dragons, get them reproducing again, and retake their role as Aspects and defenders of Azeroth? There are figures like Merithra of the Dawn who have stepped up to lead their Dragonflights in the absence of the Aspects. Maybe we could see a new Convocation of Dragons that replaces the Dragonflights with some new kind of Dragon society or perhaps even just a sign that Dragons can breed again and have a future. Maybe the Proto-Drakes are involved, as they can still lay eggs and the five Dragon Aspects were originally Proto-Drakes. So perhaps modern Proto-Drakes have begun to gain the intelligence of their Dragon relatives.
Look, I really believe that getting more Dragons into World of Warcraft would be good for the game. That it's an excellent idea for more Dragon stories, Dragon raid bosses, just more Dragons in general. But how do you think Blizzard should bring the Dragons back to WoW?