LeVar Burton to guest host Jeopardy this week!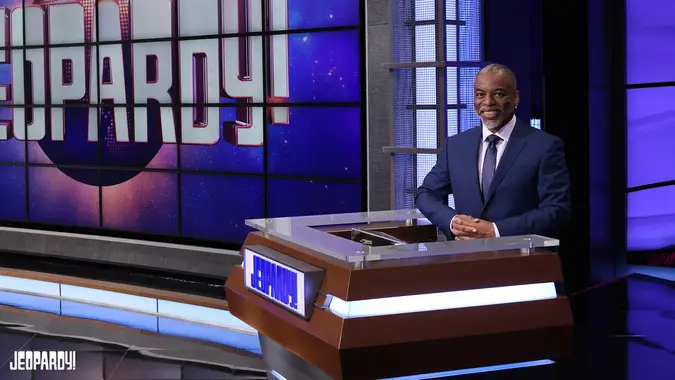 Who is LeVar Burton? The answer — one of the next guest hosts for Jeopardy!
LeVar Burton will be taking his turn at the Jeopardy podium this week! From July 26 to July 30 viewers can tune in and watch LeVar Burton as the guest host. This is after an absolutely massive fan campaign saw nearly 250,000 people sign a petition on Change.org, multiple news articles about how he'd make for an amazing host, and even enthusiastic endorsements from LeVar himself. He's still just slated to be a guest host, but if this goes well, I'd love to see him brought on permanently.
LeVar has acted in Hollywood for decades. Most notably on many different acclaimed TV series like Roots, Reading Rainbow, and Star Trek: The Next Generation. He has won multiple Emmy awards over the years for his outstanding work in front of and behind the camera. He hosts an amazing podcast called LeVar Burton Reads, where he reads a new short story every episode. It's like Reading Rainbow for adults! Every step of the way in his career he has championed a love of reading and made every effort to share that love of reading with as many people as possible through his podcast, books, and even literacy programs in schools.
If you want to watch Jeopardy, but don't have a current cable subscription, you can always watch online with a few different options. If you live in the United States you can go through the ABC website directly. For people outside of the USA, you can watch through services like Hulu Live or YouTube TV.
Alex Trebek has left some very big shoes to fill since his tragic passing. Anyone who takes over for him has to be charismatic and exemplify a love of learning. The guest hosts so far have been able to do a decent job of filling those roles, but none have quite been the whole package. LeVar Burton is that whole package.
But you don't have to take my word for it.