Just when you think it can't get worse, sexual harassment allegations against Blizzard employees get worse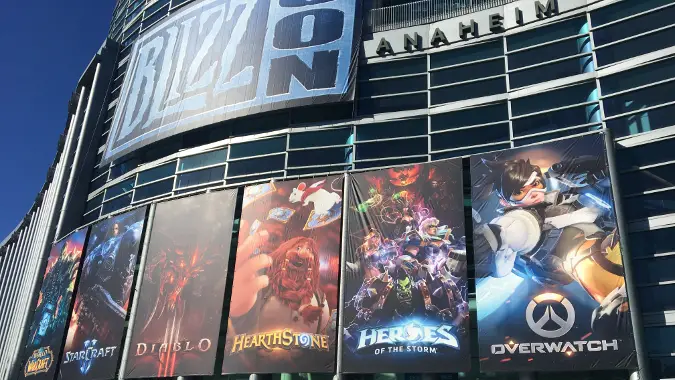 Content Warning — frank discussion of sexual harassment and assault
This is not an Onion article. It is not a joke, or a satire, or a parody. It is a painful, sobering, downright astonishing look into what the culture at Blizzard actually was, and a pretty amazing display of grooming behavior. In years to come this series of pictures may well be used in psychology classes to help display the phenomenon.
Last week the state of California's Department of Fair Employment and Housing filed suit against Activision-Blizzard for, among other things, fostering a culture that allowed rampant misogyny, bigotry, and sexual harassment, with abusers being able to avoid any consequences. And now, thanks to this article from Kotaku,  we have more details about the "Cosby suite" mentioned in the lawsuit and how it appears to have been not a secretive title given to it as a warning, but a proud boast and one the people invited to it were well aware of.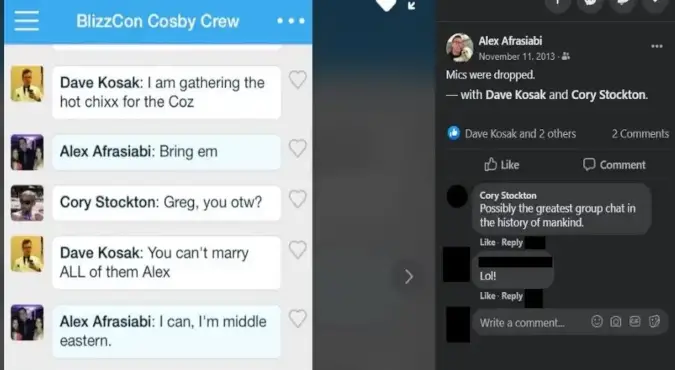 It's one thing to see in the complaint that Afrasiabi's suite was nicknamed The Cosby Suite, and still another to see that the person who nicknamed it that was Afrasiabi himself. We could debate whether or not the people involved in that name or the party that took place in that suite were aware of Cosby's history with women, one that would see him convicted of aggravated indecent assault in 2018. Clearly, as he'd been sued for it in 2006, it was at least public knowledge, if not exactly common knowledge. But that's immaterial compared to what the party actually was — a party with a ridiculously large amount of alcohol, held not in a bar or other more public place but up in a private suite, thrown by a man so infamous for making unwanted sexual advances that people could joke about it in the group chat they were using to coordinate said party.
Seeing the line "You can't marry all of them, Alex" after reading the complaint is a gut twister. The article goes on to talk about how the party was seen as a networking hotspot, where people who wanted to make contacts at Blizzard could go to try and get somewhere in their dream careers. Even people with years of experience working at Blizzard have reported difficulty advancing their careers, especially women and marginalized people — so as you can imagine, attending to make friends who could help you could almost be considered required.
It's also disturbing to see names like Dave Kosak, Cory Stockton, Greg Street (who has since commented on his presence), and Jesse McCree on this chat, because it means that they were at least somewhat aware of what was going on. It makes the idea that the leadership at Blizzard didn't know about this very hard to swallow, and it makes us feel the need to take a hard look at what's been said in the wake of the lawsuit. This has all the hallmarks of a "missing stair" campaign, where instead of dealing with a problem by correcting it — removing someone who is a harasser, for example — they try to manage the situation and discreetly warn people. Indeed, I have to wonder if the name "Cosby Suite" was deliberately chosen as a kind of test, to see if anyone would raise objections to it or otherwise attempt to limit his behavior.
Whether that was done or not — I have no way of knowing — it's clear that many of the people who could potentially have had the power to do something about this may well have been complicit, if not actually engaging in harassing behavior. This is a common grooming tactic — normalize outrageous behavior to push the whole group further towards accepting even more outrageous behavior later, and make it so people feeling threatened or harassed are unable to speak up. Even the victims of harassment may think they're overreacting when everyone else in the room acts like this is acceptable behavior. And after all, people they trusted invited them to the party — another important step in grooming a group of people to participate in a toxic culture — and those people couldn't possibly mean them harm. I'm seeing a lot of behavior I recognize from other such toxic cultures we've heard about.
No matter how you slice it, this revelation makes this whole case even more egregious and it was already egregious, and we'll likely find out even more before it's all done. And remember, this is the sharp point of the spear, the part that deliberately pushes to see how far it's safe to go. A place that has this kind of culture will have many, many smaller issues to deal with.