Now that Activision Blizzard's stock price has dropped, Bobby Kotick has made a statement on sexual harassment lawsuit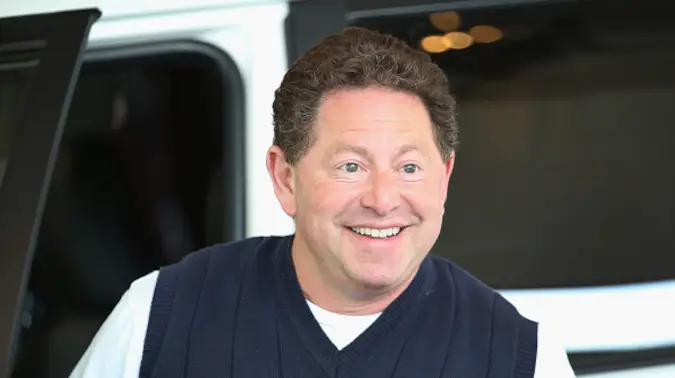 It is probably never actually fair to say too little, too late when it comes to actions to redress a wrong, but the cynic in me exists. And while I've had to temper those cynical thoughts to survive I cannot pretend that I see this latest move in the Activision Blizzard saga as anything other than an attempt to stem the bleeding of a largely self-inflicted wound. On July 28 — nearly a week after Activision Blizzard was sued by California's Department of Fair Employment and Housing, followed by a corporate response that managed to inflame their own employees so greatly that thousands of them signed an open letter decrying it, which is now followed by a walkout organized by the same employees –CEO Bobby Kotick has released a letter to all Activision Blizzard employees.
In the letter, Mr. Kotick calls the response of his company to this lawsuit and the conditions it alleges to be tone deaf. Conditions since attested to by a deluge of current and former employees and apologized for in letter by a founder and former CEO of Blizzard itself. And to be scrupulous in our application of even-handed critique, he's absolutely right. The response of Activision-Blizzard to this situation was indeed so tone deaf that there's over 3300 and counting current and former employees on an open letter decrying it, and a walkout scheduled to protest the conditions that led us here and demanding change.
And that's my problem with Mr. Kotick's letter. It did not address those employees or their demands, at least not in full. While hiring an outside agency to investigate and audit the company's response and its current hiring positions is a good step, the protest demands significant changes. None of those changes — an end to mandatory arbitration, transparency on salary and other compensation as well as promotion data to allow employees to more easily know when they're being underpaid or underpromoted, and significant efforts to put some teeth into a Diversity, Equity and Inclusion task force — were touched on in his response. And furthermore, I cannot silence that cynical voice in my head that keeps pointing out that this much more polished, much better letter from CEO Kotick instead of Frances Townsend didn't come until the stock price began to freefall.
Now, I'm aware of how capitalism and corporations work. Money and quarter over quarter growth are their eidolons, and I am never surprised by moves they make to maximize profit and keep the shareholders, the people who essentially own the company, happy with their investment. Of course there would be a response to such a precipitous value drop. My cynicism is simply that had Mr. Kotick written this letter last week, he could have avoided so much of this. Not the initial blow of the lawsuit and what it reveals about Blizzard's inner culture, not the past decade or more of these awful conditions and the people who committed these acts being shielded and allowed to continue, that's something that they would have had to take seriously long before now. But the past week of employees furious, depressed, and finally feeling forced to object so strongly to the initial response goes a bit beyond simple tone deafness and well into the realms of trying to wish this all away by ignoring it.
We've seen a lot of people in positions of power and influence trying to ignore major problems in a kind of magical thinking well it's not that bad way over the years, and I'd argue that it was exactly that kind of mentality that allows those problems to get worse and worse. Decisive action at the time was needed, and at every step of this whole nightmare that decisive action was not taken by the people with the power to act, including Mr. Kotick.
But we do have to consider the future here, and while the steps detailed in Mr. Kotick's letter are not in my opinion sufficient on their own, they are a start — they are something that can be built on. So no, it's not fair to say too little, too late here. It may be too little, but any positive steps in this situation are always welcome. Hopefully after today's walkout we'll get more of them.
Updated — the organizers of the Activision-Blizzard walkout have responded to Mr. Kotick, pointing out that while an acknowledgement of the mishandling of the initial communication from Activision-Blizzard about this situation is welcome, Mr. Kotick has not really addressed the issues raised by them as far as what they believe is necessary to address this situation.
Activision Blizzard's response did  address the following:

The end of forced arbitration for all employees.

Worker participation in oversight of hiring and promotion policies.

The need for greater pay transparency to ensure quality.

Employee selection of a third party to audit HR and other company processes.
They're absolutely right about that — Activision-Blizzard hiring a law firm to do an audit means that they selected said law firm, not the employees who will be the ones most affected by a less than thorough audit. It really feels like until these are at least addressed, if not actually implemented, this is a problem that's not going away.