WoW
Aug 23, 2021 5:00 pm CT
Island Expeditions to be soloable in patch 9.1.5, so you can finally collect the mounts, pets, and transmog you've been looking for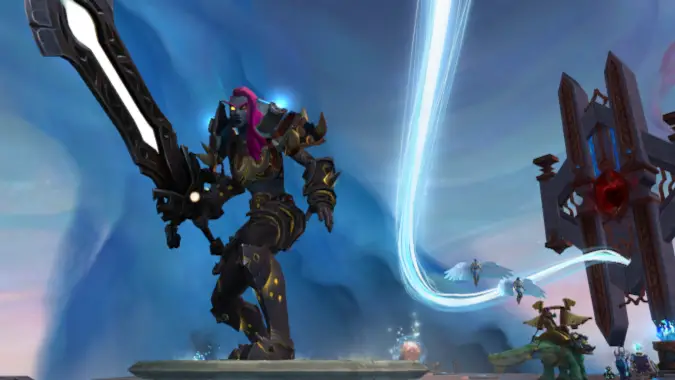 Yes, that's right — in patch 9.1.5 you'll be able to solo queue for Island Expeditions, so you'll be able to run Expeditions with by yourself or with a single friend rather than having to wait for a party of three. If you've been trying to get a transmog look that just hasn't dropped  or you're looking for salvage crates to collect various mounts and pets, youll no longer be forced find a party of three people looking to do old content (unless you want to).
Island Expeditions also have a variety of transmog looks on green armor pieces, for example the Geocrag set which looks like the Warrior Tier 11 from Cataclysm, as well as many others. There's also a host of weapons that match the appearance of raid gear from previous expansions, or have entirely new looks that go well with such gear like the Plundered Blade of Northern Kings. In short, there are quite a few items, mounts, pets and other drops that might well tempt a completionist player to go back to Island Expeditions, and making it so a single player can farm these by themselves is, in my eyes, a really good move.
But don't get too excited just yet. CM Linxy says that Blizzard is assessing how much work it will be to introduce this during patch 9.1.5, though releasing it in patch 9.1.5 is the current plan. Wait until it's officially confirmed, because it's possible it will take more effort than they currently expect. This is the kind of change that can seem simpler than it actually is — as much as I personally will scour the Island Expeditions for looks, I'm aware that it may be a while before we actually see this in game. Still, it's a very good change.