Enjoy a bonzer batch of cute critters from Australia, mates!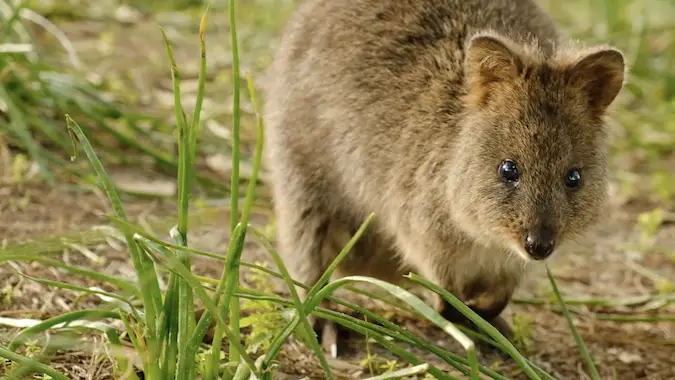 My humblest thanks to the good land of Australia for gracing this planet with your amazing accents and your adorable animals. Just say the word 'marsupial' and you know it's going to be a fun time. So gird your pouches, Blizzard Watch readers, and prepare for this week's collection of some of the cutest creatures the land down under has to offer. Let's start out with some reader-requested quokkas!
Snacktime is the best time
This quokka has its priorities in order.
Just chillin with the fam
We could all use some lessons in relaxation from this quokka crew.
The opposite of camera-shy
And whyever would you be camera-shy if you were this stinkin' adorable?
Yes, I knw koalas are mean. But on the other hand…
…that floofy fur! It is so floofy!
Bonus cute points for sleeping
Further bonus cute points for looking like an ewok.
Walla-walla-wallaby!
Be sure to make your own "boi-i-ing!" noise when the wallabies go bouncing away.
That dripping noise is just my heart melting
And a somber reminder of how fragile our ecosystems are.
Everybody needs a friend
And every friend needs a hug sometimes.