WRUP: It's the weekend and at least one of us is a busy, post-apocalyptic beaver who needs to build a city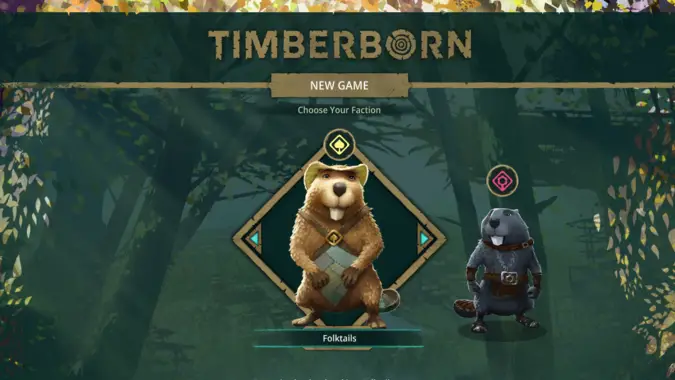 Somehow, we've managed to make it to the final Friday in September. And because it's Friday, that also means we've made it to another edition of WRUP, our weekly column where we talk about what we're playing and doing this weekend.
First up: Liz talks about Diablo 2: Resurrected and Javazons.
Elizabeth Harper: Gonna get some hours in on my Amazon in Diablo 2: Resurrected! Ah, Amazons, my one true class love in the series. I dig the playstyle with javelins, which you can throw from range or stab with from melee, which you can enhance with poison or lightning. Of course you can also play an Amazon using a bow, but that's a much more conventional playstyle you'll find in many games — the Javazon feels pretty unique. But I also want to finish reading through The Wild Beyond the Witchlight, the newest D&D adventure. I'm thinking about running a game with some of the weirdos I work with, but I need to have a better idea for the scale of the thing before I get myself mired down in a new project.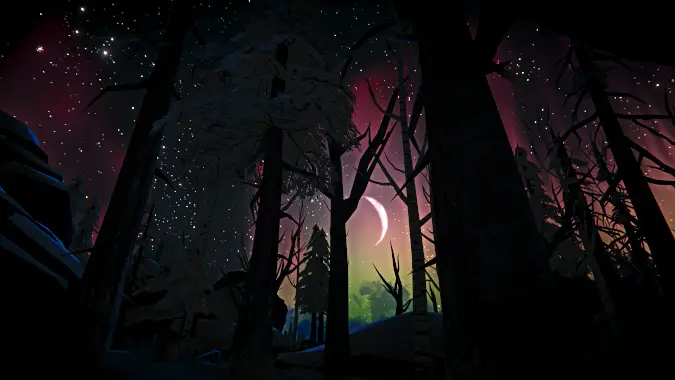 Anna Bell: I saw an interesting working-from-home productivity tip earlier this week, so at least part of my weekend is going to be spent shopping for Legos. In terms of gaming, I'm still delving into Skatebird, and I'm probably going to play a bit of challenge modes in The Long Dark to unwind. Skatebird is a pure candy-colored serotonin delight, especially the button you can press mid-trick to "SCREM." The Long Dark's challenge modes are relatively short and low-stakes, so it's fun to just jump in and see where you land.
Oh, and I'm working my way through learning a new song on my ukulele, based on Thomas Morley's lute arrangement of O Mistresse Mine from Twelfth Night. Red has assured me this is interesting.
Deb Montague: The Tuesday Mount Run netted me the Acid Belcher off Skreeg. I think there are six mounts in Argus I don't have now. I would love a toggle button on the mount tab where I could toggle for a random ground or air mount. I have so many ground mounts which rarely see the light of day because I'm more apt to fly to a destination if I have something I have to do. But in places, such as Argus, where flying isn't permitted, being able to have a random ground mount would be sweet.
Beyond that, I've been revising a script and preparing for a general meeting on it. Played a lot of Civ over the weekend. Still reading "Chicago Confidential" and marveling how the use of language has changed from the 1950's to today.
Andrew Powers: I've been watching a lot of Netflix. Squid Games is dark, but well done, a sort of Korean take on Hunger Games. And then Manifest has been in the top 10 for so long I decided I should try it, and it's worth watching, and the attention it received.
As for actually playing something, in D&D The Witchlight has come out, and now I am thinking up a character for that adventure.
Phil Xavier: Still working on Tales of Arise. Rinwell is a cutie patootie. Playing a lot of Monster Train as well, and that game is already consuming a huge portion of my free time. I can definitely see it becoming the next Slay the Spire. There's just something about roguelikes with near-infinite replayability that works for me.
And I'm desperately trying to find more free time to watch things and read things. I need to work on that particular backlog. I dunno what to do.
I did manage to find some time to start playing the piano again! Trying to learn Giorno's Theme / Il Vento D'oro.
Cory Taylor: I only have five words for this WRUP: Post-Apocalyptic Beaver City-Builder!
Ok, I have more words, because while those five words are amazing, I can talk more about this game. I've been looking for a new great city-builder for a long time. Timberborn is definitely my favorite of all of the ones I've played recently. It's a nice chill building experience where you're just trying to manage the food and water needs of your handful of beavers. The buildings are fun, you can stack certain structures on top of each other to build a little beaver metropolis, and the way the game plays with water to irrigate arid land is a fun way to have to think about expanding your beaver empire. I'd rate it 5 dams out of 5.
Ted Atchley: I'm looking forward to my D&D game with my fellow Blizzard Watch writers on Friday night and I'm still playing Switch with my son. I'm getting better with Bayonetta who has some fun moves. I'm still playing Hearthstone Battlegrounds, and I've got my rating back up to around 4,500 after the latest reset. The recent changes have helped rein in Leapfrogger Beasts. Elementals and Dragons seems stronger. I got a Religion Victory in my latest game of Civ VI spreading Protestantism across the globe before the 18th century, and my sportsball team has already played this week (3-0 baby! #KeepPounding). Mostly, I'm just waiting for New World to release on Tuesday.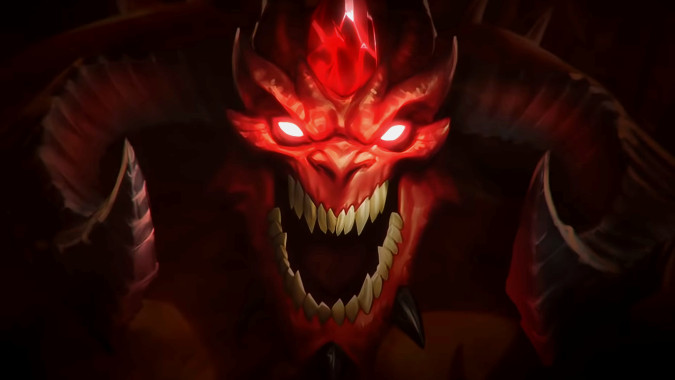 Liz Patt: Diablo 2: Resurrected and sleep. That's it. That's my weekend.
Robert Flanagan: With the Overwatch Leauge Grand Finals on Saturday, I'll be watching that. Outside of the Grand Finals, I hope to finish Assassin's Creed Valhalla.
Mitch "Mitch" Mitchell: I've once again found myself with a weekend of no concrete plans in place, and a great desire to relax. After a few detours and side quests, my girlfriend is finally ready to return to Virmire and make sure a certain very rude companion doesn't harm another super great companion.
Meanwhile, I'm finally — finally — getting more used to Sekiro. The difficulty curve at the beginning was just far too steep, and it honestly made for a bad experience. It's still really challenging, but I think the skill-to-difficulty ratio has evened out a bit more. I'm still not sure how I feel overall about the game, and it's not the From Software title I was expecting, but I think I've at least gotten over the high barrier of entry. Now to see if the second ~half of the game just gets tougher or if it'll stay relatively level.
Matthew Rossi: My Wrath of the Righteous Bloodrager (think a Barbarian who can cast spells when they are angry enough) is sabotaging demons in the Abyss. No one will be surprised to discover that demons build the worst cities.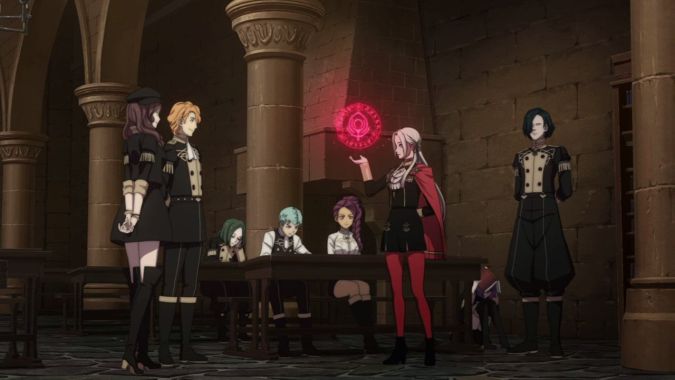 Anna Washenko: I haven't gotten obsessed over a game the way I have over Fire Emblem: Three Houses in a very, very long time. I don't play many strategy games, but I'm finding the battles are really fun. Who knew I secretly wanted to be micromanaging an teenaged student army against mysterious unknown forces of evil? And all of my little Blue Lions are just so darling and sweet and earnest! (Except Felix. Stop being a jerkface, Felix.) Between my newfound passion for Fire Emblem and a little something called Diablo 2: Resurrected, I'm going to be pretty absent from any real world activities for the foreseeable future. It's been real, y'all.
Christian Thoma: I've finished up my Skyscale acquisition in Guild Wars 2, so after the current End of Dragons beta event ends on Saturday I'll be taking a break from the game for a few weeks. This week I picked up Potion Craft for the PC but will be mostly spending time with my recent purchases that I haven't finished yet, like Lake and Behind the Frame.
In the world of reading, the comic series Mighty Valkyries just finished up and with no Jane Foster-led series in the works I've decided to read the Spider-Gwen/Ghost Spider collections since she was a great character in Into the Spider-verse. Other than that it's just Rays baseball and getting my lawn ready for seeding next week.
And with that, WRUP's a wrap for the week! We'll see you here next Friday — in the meantime, What aRe yoU Playing?