If you had a time machine, what would you change about World of Warcraft in 2004?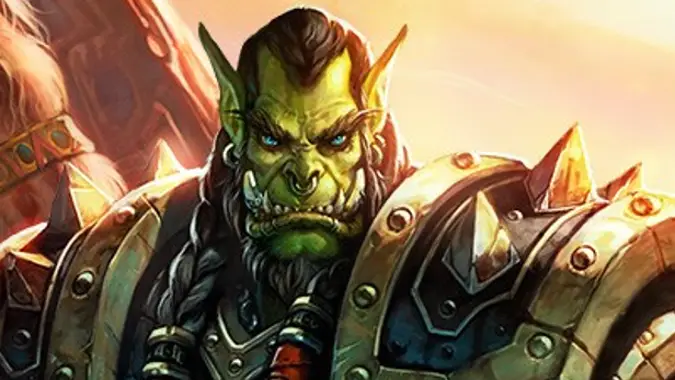 2004 almost feels like another life, a lifetime ago. It's 17 years ago. Children born in 2004 will be eligible to vote in the United States, Canada, France, the UK and much of the rest of the world. Think about it — if you played vanilla World of Warcraft the year it came out you will be a whole person eligible to vote older now than you were then. Why, besides making us all hear the groaning of the cemetery gates at our backs, am I bringing this up?
Because video games change, just as we change. What we enjoyed and wanted in a game in 2004 is not necessarily what we want in a game today, and choices were made at the release of the game that have had ripple effects since then. I often think about things I would change, if given the chance — I would probably remove Warriors as they now exist and replace them with Barbarians (maybe still call them Warriors, but they'd be much more direct rips of Diablo 2 Barbarians) and a more soldierly class, maybe Knights. Alliance could have Knights, as could Forsaken, and other Horde races could learn their specific solider training later from the Forsaken, while Night Elves could be Barbarians to start and then other Alliance races could pick it up and of course Tauren, Orcs, and Trolls would all be able to be Barbarians.
Paladins and Shaman I'd also make available to both factions from the start, and I'd try very hard to make the faction conflict a lot less sharp than it is now — again, if I had a time machine and the ability to make changes, I'd put cross-faction grouping in from the beginning and while I'd leave PVP in, I'd make it an opt-in process and players from each faction could communicate and group together. That would be a lot more fun and interesting, in my opinion.
Also Thrall listens to Cairne and Cairne doesn't die because that was not good and I'm still sad he's gone.
So what about you guys? Here are the keys to the time machine, what are you going to change in World of Warcraft?
Oh, and yeah, of course there are more important things to use a time machine to fix, but this is just a thought experiment to discuss changes to WoW, so let's all assume you would also go back and make sure whatever horrible thing you're thinking of didn't happen, okay?