How to earn, equip, and improve your gear in Hearthstone Mercenaries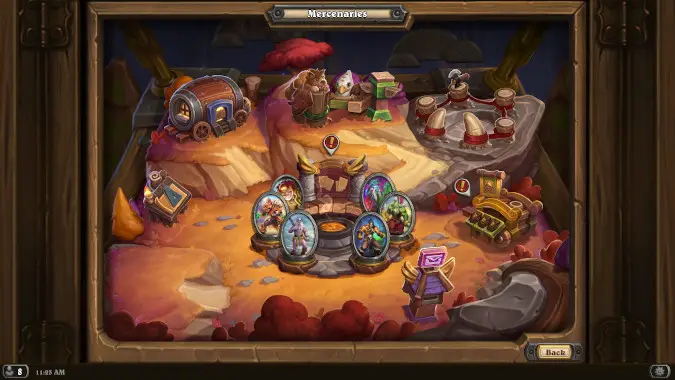 In the new Mercenaries game play mode in Hearthstone, you can gear up your Mercenaries with equipment to improve their abilities. Each Mercenary has three pieces of equipment to choose between, making for some interesting gameplay choices.
But how does a player unlock the equipment? Should equipment be upgraded right away or should you hang on to your coins? And how does a Mercenary obtain — and complete — the necessary tasks to unlock all their equipment?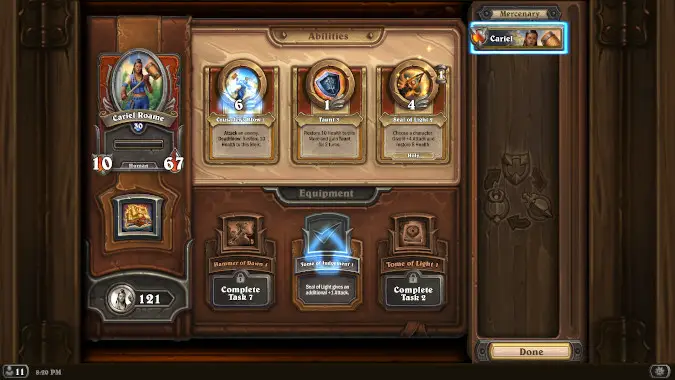 How to unlock and upgrade Equipment in Mercenaries
On the bright side, the requirements to unlock the three pieces of equipment is the same for each Mercenary. One piece of equipment requires you to complete Task 2 on that particular Mercenary. Another requires that Mercenary to reach level 30, but note well — this piece of equipment does not automatically appear in your Mercenary's setup when you hit that milestone. You'll need to manually unlock it via the Achievements tab. It's possible to unlock the Task 2 equipment before reaching level 30, or vice versa.
The third piece requires you to complete Task 7 for your Mercenary. This will always be the last one unlocked, as it requires completion of Task 2, and Task 5 which is to hit level 30.
When a Mercenary is glowing with white arrows over their portrait, that means they have enough coins to upgrade something, which includes both abilities and equipment. Click on the Mercenary, and that brings up their character screen. Any equipment or ability that can be upgraded will have the arrow over it. Simply click on the equipment, and a screen will pop up, showing the current equipment, the new equipment, and the coin cost to upgrade. Click Upgrade to spend the coins and get your shiny new equipment.
For equipment, the costs to increase the Levels are:
Level 2: 100 Coins
Level 3: 150 Coins
Level 4: 175 Coins
The total cost is 425 coins per equipment, or a total of 1,275 coins for all three. However, a character can only have one piece of equipment equipped — there's no reason to rush to upgrade all three. Also, equipment is related to a specific ability. Using Cariel Roame as an example, Tome of Judgement gives a +1 to the Attack bonus of her Seal of Light ability. For the equipment, focus on which one would be most useful, and save 850 Coins by not upgrading the other two at all. With those coins spent on the one piece, then all your other coins can be spent on abilities as you see fit.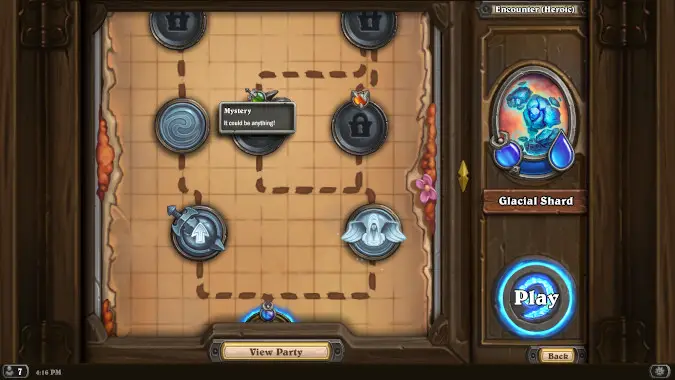 What are Tasks and how do I get them?
There are two ways to get your Mercenaries' Tasks. The first is on daily refresh. Beyond Toki's new Daily to complete Bounties, each other open slot at your Campfire at the end of the day will be filled with a Task from a Mercenary. However, this is random, and likely to involve Mercenaries you may not like. But there is a way to target Tasks for your favorites, too.
First, make sure you have an open slot at your Campfire — only slots you've unlocked count. Then, put together a team with Mercenaries whose equipment you're looking to unlock or upgrade. Start your journey on a map. Just be sure your party is at the appropriate level for the map, as the Mysterious Stranger will not spawn if the map is too low level. Follow the pathway towards the space marked Mystery. The Mystery may be a Blue Portal that takes you to the end, or maybe a Sabotage that turns all the fights into a particular type, or even a bomb strapped to a potato. It's a dice roll, really.
To get your Tasks — and otherwise upgrade your favorite Mercenary — you're hoping the figurative dice roll lands on the Mysterious Stranger. The Stranger will choose three of your party members and allow you to choose a Task for one of them, which will show up in your Campfire. If you don't have a free slot, you'll get coins for that Mercenary. Completing a Mercenary's Task will up their Task Completion by one, and will award coins for them and another random character. If it's Task 2 or Task 7, then it rewards equipment instead of coins. The higher the Task, the more coins you'll get. Unfortunately, beyond verifying whether Task 2 or 7 is complete on your Mercenary's character sheet, unless a Mercenary is active at the Campfire, there's no way to tell which Task level they're on.
Keep doing completing Tasks — even if you have all the equipment — to upgrade the equipment and abilities to Level 4 using coins.