3 spooky podcasts to help you get into the Halloween spirit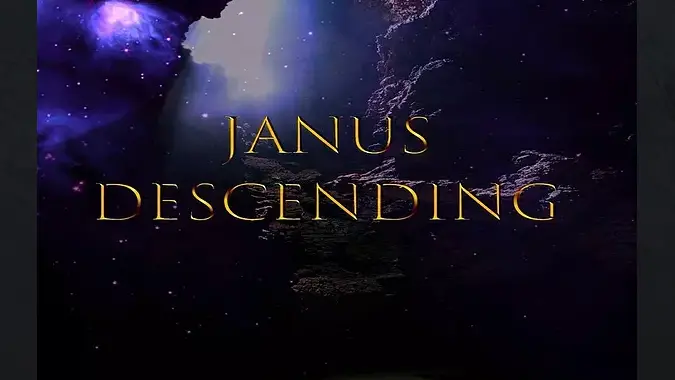 I love podcasts. I'm subscribed to about 50 of them right now, with more being added all the time. There's something about them that makes each special, a sense of intimacy between you and the story or hosts. They can help you get through a boring stretch of leveling while you're playing a game, doing the dishes, or going for a walk in the woods. Chances are that if I'm playing on my Demon Hunter, I'm listening to a podcast.
With Halloween approaching, there's no better time to listen to something a little more hair-raising. I think what I love most about the bulk of my horror podcasts is how close they are to real life. So many of them are built around the everyday and mundane until something goes a little bit sideways. Listening to the radio is fine and something we all do, but in the world of Archive 81, you could accidentally half-hear a snippet of a special song. From there you could become obsessed with hearing the rest, that fleeting moment of true beauty could consume everything you do — until finally, you find a way to break through the veil into another world. A terrible, wonderful world. For all of the running and screaming that comes with the horror genre, it also helps to make the regular world a little bit more magical.
These three podcasts are all wonderful examples of shows that have given me chills or a general sense of dread. They are all focused on telling their story — you can pick up random episodes and be mostly okay, but they're meant to be listened to in order. I've kept spoilers to a minimum, but I do talk about some of the themes and characters in broad strokes. Trust me when I say that I wholeheartedly recommend each of these, and even if you know a little bit about what's happening? They're still all worth a listen.
So turn down the lights, get cozy, and let's listen to a story.

Archive 81
If you listen to podcasts there's probably one that you keep locked and loaded whenever someone asks you what you've been listening to. The podcast that you just love to talk about and will recommend to all of your friends — for me that's Archive 81.
Described as a fiction podcast about horror, cities, and the subconscious, Archive 81 has probably the best sound design I've heard in any podcast. The music expertly wrings every drop of tension out of empty hallways and otherworldly realms, and even things as simple as someone eating some fried chicken are given the star treatment. Somehow never becoming overpowering, but commanding your attention. So many of the major story beats have a music component that, if the sound design weren't perfect, the weight just wouldn't be there.
Themes of obsession run throughout Archive 81. It changes characters' lives, some for the better some for the worse — but it also helps us to connect to the story. I'd wager that very few of us have experience with trans-dimensional entities or a sinister apartment building with hidden secrets, but we all know how easy it is to see your life change when you get obsessed with a new game, TV show, or relationship. Our lives may change, but thankfully we don't wind up in parallel cities trapped in weird museums.
Archive 81 also manages to shake up its storytelling in a big way between seasons. The first season focuses more on a "found footage" style of storytelling as the main character tries to unravel the story of the mysterious Visser building. The second and third season expands on the concept in a big way. New protagonists are introduced and folded into the story, before splitting off into their own adventures. It's amazing the amount of setup and callbacks that you can hear on repeat viewings. It's a lush, vibrant world populated with gods, monsters, and people just trying their best to survive.
Archive 81 can be heard on Apple Podcasts, Spotify, Stitcher, Radiopublic, Soundcloud, and GooglePlay.

The Magnus Archives
"Statement begins." With those two words, The Magnus Archives takes you into a world of fears and monsters lurking just out of sight. That world usually happens to look like the greater London area, but still, monsters can be anywhere. Each episode is the eyewitness telling of a supernatural event. Everything from a pair of delivery drivers, antique books, and even chatbots can take on a macabre spin in the world of The Magnus Archives.
Most statements are narrated by Head Archivist Jonathan Sims, brought to life by writer and creator Jonathan Sims. The show starts off with him being a firm skeptic of the paranormal, choosing to look for reasonable explanations for the occurrences. But as the first season goes on, even he has trouble staying skeptical for long. What starts off as a narrowly focused show quickly reveals the trap that it's built for you. Everything is connected.
It starts subtly, a name gets repeated, then another, then locations, and finally you start to see that what you thought was just a simple horror anthology podcast is something much greater. By the time you get deeper into the series, you'll realize that there are things these fears have in common beyond just names and places. The scope of the show is widened beautifully, and you'll genuinely start to care what happens to the poor researchers and friends who've gotten sucked into The Magnus Archives' orbit.
I will warn you that there are a few episodes that deal with trypophobia in the first season. I wasn't afflicted by this before, but after listening to the show it's something that I have a newfound respect for in the horror genre.
Both Archive 81 and The Magnus Archives tackle the modern world and find horror in our everyday — beyond just throwing a ghost into an older building. Some of my favorite episodes of Magnus deal with the way the internet connects us all, like a spiderweb across the world, and just what happens when someone starts tugging on those strings. I haven't listened through the entirety of a podcast as quickly as I have with The Magnus Archives. Even going so far as to start re-listening almost immediately to go back and find the connections sprinkled throughout, it's an addictive listen.
Endings are the hardest part of any form of storytelling, but no genre has a harder time with them than Horror. Once you bring your monsters out into the light and show that they can be beaten it can be a tough thing to keep the terror high. Thankfully, The Magnus Archives ended strongly and is well worth finishing out its 200 episode run. That's enough stories to keep you well and truly spooked into next year's horror season.
The Magnus Archives can be heard on Apple Podcasts, Spotify, Youtube, Stitchr, and Podbean.

Janus Descending
Janus Descending is a limited-season tale of a science expedition gone horribly wrong. Chel and Peter are exploring the remains of an alien civilization on a barren, lifeless world. It's a tale as old as time: Scientists cut off from the rest of humanity go poking around in some ancient ruins — and inadvertently unleash something that was better left forgotten. Maybe that world wasn't so lifeless after all.
All of the best podcasts have something that set themselves apart from the rest; Archive 81 has its immaculate sound design, The Magnus Archives has its intricate world-building, and Janus Descending has one of the most ambitious storytelling setups I've ever seen. The story is told from either end. The first episode starts with the first entry. But the second episode is the final entry. Chel tells the story from the beginning, while Peter tells his side of the story in reverse. It succeeds beautifully. There are story hooks that cross the whole narrative, and even knowing how it will all end, the journey is stupendous.
Both characters are amazingly well acted. Creator and Director Jordan Cobb is the voice of Chel, while Anthony Rocco Olivieri is Peter. They have the chemistry to make the characters' relationships feel lived in and organic. But Jordan Cobb absolutely shines as Chel. It's a demanding role — that she nails. You'll feel every scream, cry, and laugh deep in your bones. Somehow, Chel manages to be amazingly relatable while halfway across the galaxy in mortal peril, and you'll realize that if you were in her shoes you would react the same way.
There is some good news for fans of well-plotted sci-fi horror. Show creator Jordan Cobb has successfully crowdfunded a second season that is being worked on right now! This follow-up season will be set in the same universe and pick up where Janus Descending ends. To say that I'm very excited is an understatement.
The first 13 episodes of Janus Descending are available now on Apple Podcasts, Spotify, Stitcher, or Google Play.
These are just the tip of the iceberg. Hopefully, something here strikes your fancy and can help make your next commute just a little bit spookier. You never know, your next favorite could be… right…behind you…
Originally published 10/14/2019, updated 10/25/2021