Are you only getting coins in your Hearthstone Mercenaries packs? This is why.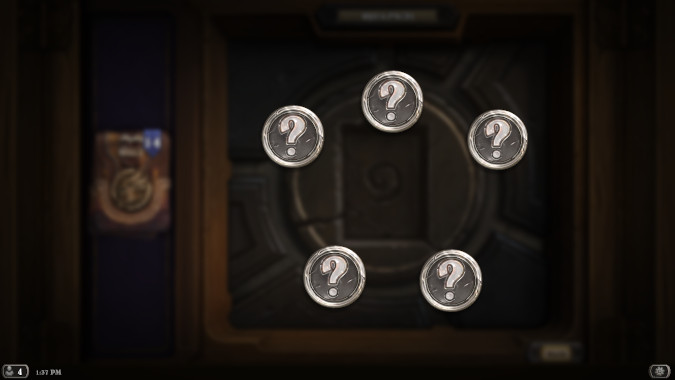 Early on with Hearthstone Mercenaries, it was believed that every pack would contain at least one rare card or better. Looking at the listed drop rates on the Mercenaries page, it says, "Each Mercenaries Pack contains at least one Rare or better Mercenary Card, subject to the duplicate mechanics below." This goes on to state that if you own all the cards of the determined rarity, a portrait will be given instead of a base card, and if all the portraits of the chosen card are owned, coins will be given instead.
And after collecting mercs and portraits for a while, you could start getting all-coin packs — a frustrating experience. Let's dig in to exactly how Mercenaries packs work, and why you may open packs that are nothing but coins.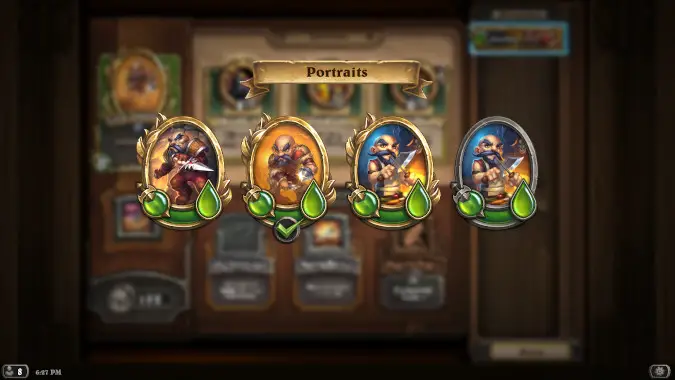 How Mercenary pack card draw works
When a Mercenaries' pack is opened, there are five slots. One of those is a card. The other four are randomized, but most likely they are going to be coins. The card slot is determined to have a certain rarity — an average of 1 in 20 will be a Legendary, an average of 1 in 5 will be an Epic, and otherwise it'll be Rare. After rarity is determined, then a Mercenary at that rarity level is chosen. The game looks at the player's collection, decides if that base Mercenary is already in the collection. If so, chooses another Mercenary. However, if all of the Mercenaries of that rarity are owned, then it'll choose one of them and give you a portrait. There are three golden portraits per Mercenary, and an extra diamond portrait for Legendary Mercenaries.
However, if the Mercenary chosen already has all three of their portraits unlocked, then a duplicate portrait is created and automatically converted into coins. That means you can open a pack and it'll look like you don't get a Mercenary or portrait. It also means you can receive a pack of just coins even when you haven't received all of the portraits for a given rarity.
For example, let's say you have all of the Rare Mercenaries unlocked, but not all of the Epic Mercenaries, and barely any of the Legendaries. You open a pack, the card rarity is determined to be Rare, and the roulette lands on Scabbs Cutterbutter. You have all three portraits for Scabs, but not for other Rares, like Xyrella. You get five sets of coins. Money well spent?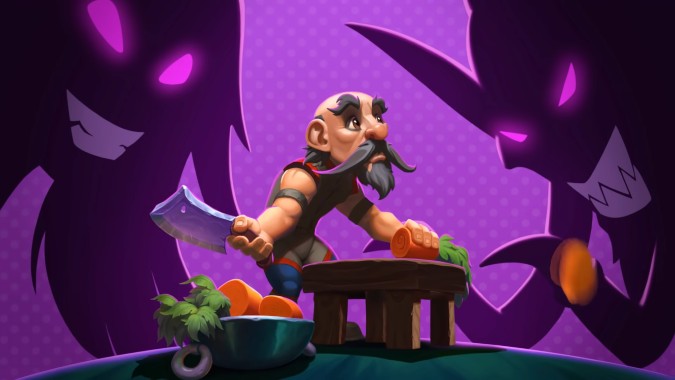 The coin problem gets worse as you max out your Mercs
The problem with this is, no matter how many Mercenaries you have, no matter how many golden portraits you've unlocked, the probability of what's contained in your packs never changes. You could unlock every single Rare and Epic Mercenary, and even have every one of their portraits, and this will in no way change the probability of how often you'll receive a Legendary from a pack. At that point you'd only average a new card or new portrait once every twenty packs, and packs aren't all that cheap.
There's another issue with continuing to buy packs as well. When they don't provide a card — and the more you buy the fewer they give — they at least providing coins. Coins upgrade abilities and equipment. It is possible to max out a Mercenary when all three of their abilities reach Rank 5, and all three of their equipment reach Level 4. That costs a total of 2,700 coins. However, after that point, nothing stops additional coins for that Mercenary from being collected, but they have absolutely no further use. They can't be converted into coins for another Mercenary. They take up slots in a pack that could have been coins for a Mercenary you wanted to upgrade — or worse, coins for a Legendary you could eventually craft.
The bottom line is, the more packs you buy, the less value they have. Early on, you'll always get a shiny new Mercenary, sometimes two. A bit after that, you'll pretty much always earn a portrait if not a new Mercenary. More and more often you'll start to see packs that are coins only, and they become more of a gamble — hoping for a jackpot of a Legendary card, but most likely just more crummy coins. And the more you try for the jackpot, the more you could wind up with spending money — or gold — on coins that become less useful the more you spend.