WoW
Nov 9, 2021 10:00 am CT
How to get all the new Druid forms in patch 9.1.5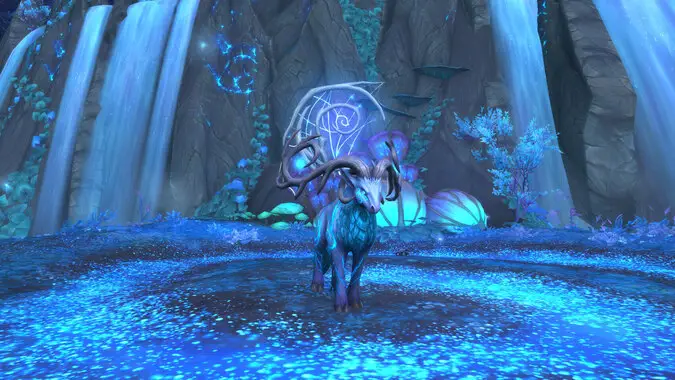 With the release of Shadowlands patch 9.1.5 Druids have access to eight new potential travel forms for their flight and stag shapeshifts, so it's time to be the fanciest Druid you can be! They look gorgeous, and will definitely set you apart from someone who is just using the base forms.
So the good news first: all but one of these forms is taught via Inscription Marks. That means that you'll be able to find them on the Auction House, and depending on your server economy they might not be that expensive — or they could be really expensive until the initial demand dies down. After one quick shopping trip, all you have to do to activate the form is visit any barber shop across the world (of Warcraft).
Now the bad news: if you're the person with Inscription who has to make your Druid friends all of these different glyphs, you're going to have a few different tasks to accomplish to get each one. Sometimes the Inscription technique is just bought off of a vendor, but other times you'll have to kill Runestags and Dredbats for a drop or help out a friendly Droman in Ardenweald.
Up first though, we'll look at the one new flight form that doesn't require the Inscription profession.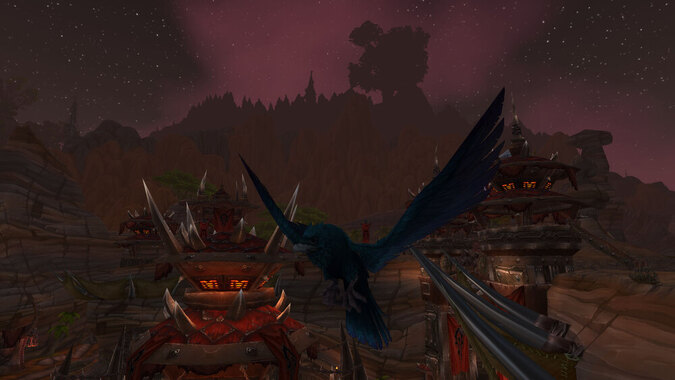 Mark of the Nightwing Raven
For this shiny black raven form, all you have to do is visit the Alliance Druid Celestine of the Harvest who lives in Stormwind. Talking to her will unlock the Nightwing Raven form for you account-wide. For Alliance mains this is just a quick trip to Stormwind — but for Horde players, you'll have to get slightly creative. You can just make a brand new Night Elf Druid and start hoofing it over to Stormwind. Since the unlock is at the account level you'll unlock it for your Horde characters too.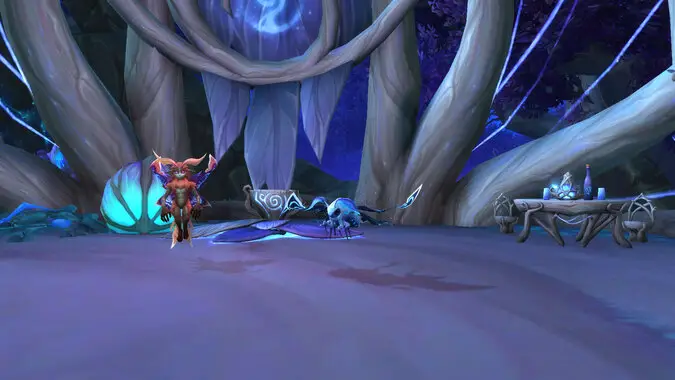 Mark of the Shimmering Ardenmoth
To be your best mothy self — you'll have to take a trip to Ardenweald and visit Droman Dawnblossom. She'll give you a net that you can use to hunt down one of the wild Vale Flitter moths that live in Val'sharah on the Broken Isles, back in Legion. Target the Vale Flitter and use your net and you'll get the Glowing Moth buff. Just return to Droman Dawnblossom with that buff still on you and she'll teach you the Technique Mark of the Shimmering Ardenmoth. I've also heard reports that if you have the Vale Flitter battle pet you'll be able to use the net on that and save yourself a trip back to Val'sharah.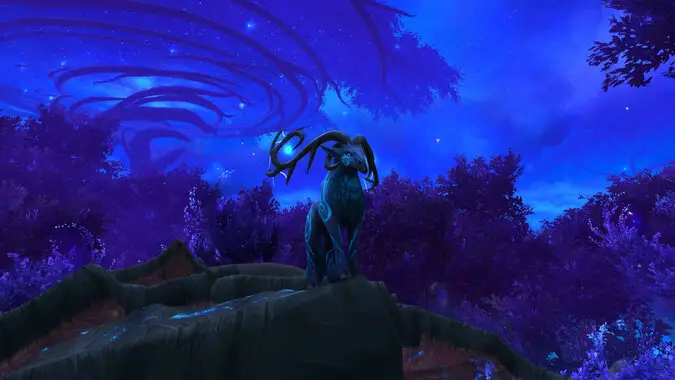 Runestags, and Dredbats, and Ardenmoths — oh my
There are three Glyph recipes that people with Inscription can just buy from vendors once they hit the requisite reputation and one that you buy from an Ethereal trader in Revendreth. They cover one of each of the new forms so that should mean that you'll be able to live your best Runestag or Dredbat life without having to worry about Auction House prices too much. Do keep in mind that the Mark of the Duskwing Raven is a Legion reputation, but with Legion Timewalking on the way soon, getting extra reputation tokens for the Dreamweavers shouldn't be too hard — assuming you can bear to wait that long.
Lastly, there are a pair of recipes that can be found by killing certain creatures in Ardenweald and Revendreth.
It's my hope that with how popular changing Druid shapeshifts is, and how easily this system could be expanded on in the future, that these are just the first taste of new forms for Druids. I can't wait for the day when there is a full set of shapeshifts to make myself look like a Druid of the Flame!