WoW
Sep 13, 2021 10:00 am CT
New Druid Travel Forms and Night Fae Soulshapes will be coming in patch 9.1.5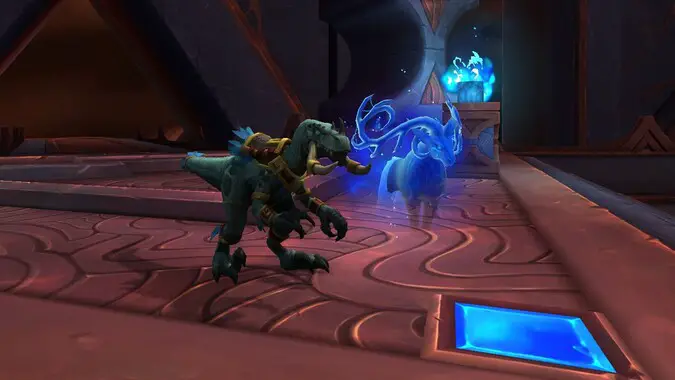 The PTR for Shadowlands patch 9.1.5 is in full swing now! Of particular interest to Druids and members of the Night Fae Covenant are the new Travel Forms and new Soulshapes. Druids will be getting four new Travel Forms, with two tints each for a total of eight fresh appearances. While Night Fae are getting a whopping 21 new Soulshapes!
As a Zandalari Druid, I'm already pretty happy with my current dinosaur travel forms. It's really hard to beat my raptor and pterodactyl for getting around. But as a Venthyr Druid I am quite tempted by the new bat models. I could also see myself using the new raven form and just being absolutely insufferable as I follow people around saying "nevermore." They're all fine and fun forms, and I'm sure people will love them — but a part of me is still sad that we're not seeing any additional Druid of the Flame forms. Majordomo Staghelm can turn into a flaming bird, why can't I!
Any Druids looking to change things up in the patch will need to make friends with a Scribe, as the new forms will all be unlocked with Glyphs. From there just visit any barbershop and you'll be able to set your new forms the same way you set your old ones.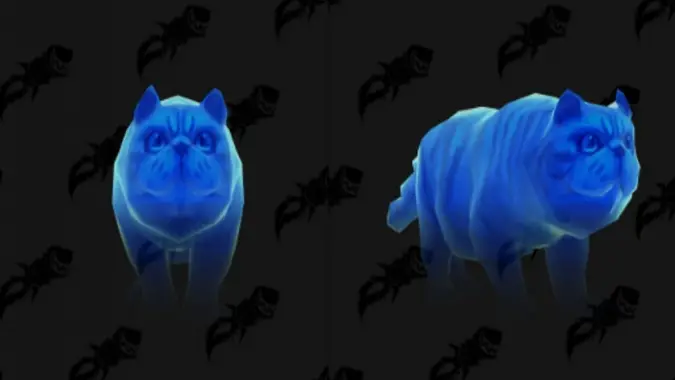 What shape is your soul?
Over on the Night Fae side of things, those new Soulshapes are split into the new Crittershapes and regular Soulshapes. The Crittershapes are new for the patch and will only be able to be used in a rested area. You'll be able to spend your downtime lounging around as cute frog, prarie dog, cricket, or absolute chonker of a cat. With all of the different Soulshapes in the game to choose from Night Fae are going to have some tough decisions ahead of themselves — especially since there's an Alpaca form coming.
I do hope that this trend continues into the future. There are still so many animals out there for Night Fae to turn into! It'd be cool if the Yeti became available, or giraffes. Imagine a whole raid group of Night Fae using their fiercest giraffe forms to charge into battle against Sylvanas. She wouldn't know what hit her!
Still missing from this is any mention of a new Ghost Wolf form for Shaman. They've gone a pretty long time since getting their two Minor Glyphs of the Spectral Raptor and Spectral Wolf, so I'm sure a new option or two that was more in line with the different Shaman races would be pretty nice. I'm sure that all those Vulpera Shaman out there would love a Ghost fox form to go with their fox-themed totems. Balance Druids also didn't get any news about getting additional Moonkin forms. It'd be nice if our big bird friends got some shiny new feathers to step out in.