Games Workshop tells us that even in the grim darkness of Warhammer, there's no room for hate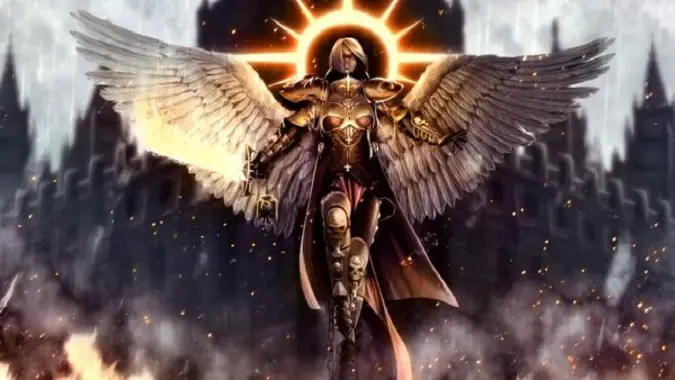 For those you that do not know, Games Workshop is the largest and most successful hobby miniature company in the world. Their universe, consisting of the Warhammer line, has been around for decades and is played all throughout the world. If you've listened to any of our podcasts, you've heard me talk about their line quite a bit.
Today, Games Workshop released a very powerful and no nonsense statement on their official community site, reminding players that the Imperium of Man, the overt themes of xenophobia, religious zealotry and fanaticism present in the games such as Warhammer 40,000 are not themes to be idolized or to strive for. They are representations of the grimmest, darkest future and the worst potential parts of it at that. Games Workshop comes right out and says that in fact what we see in the game world, and in the lore, is a cautionary tale of what could happen if humanity gives in to a lust for power and extreme, unyielding xenophobia. In the game, these are in fact satirical representations, and satire isn't just humor or whacky representation — it's also to exaggerate vices or systemic flaws in extreme, turning it to 11 to remind us how terrible these things actually are. To quote directly from the Games Workshop statement:
The Imperium is not an aspirational state, outside of the in-universe perspectives of those who are slaves to its systems. It's a monstrous civilization, and its monstrousness is plain for all to see.
This statement comes just a couple of weeks after a rather large controversy where a player turned up to an unofficial tournament in Spain — not one hosted by Games Workshop officially — wearing Nazi symbols and was not thrown out by organizers despite complaints from other players at the tournament.
This is not a new problem, and it's been happening on and off throughout the years. People with these ideologies try to latch on and co-opt the spaces, the game, which can wind up pushing the rest of us out. Putting a stop to this kind of behavior quickly to create safe and rewarding experiences for people who play your games and attend your events, is very important. It's a fight I, personally, have had to wade into many times in the past. Games Workshop has also made a concerted effort over the years of removing anything that could overtly be co-opted in this way — at one point there were several very archaic, outdated and questionable models in early Warhammer that were based around World War 2 —  and they appear committed to continuing to do so, while reminding us that Warhammer 40,000 is not what we should aspire to be.
If you come to a Games Workshop event or store and behave to the contrary, including wearing the symbols of real-world hate groups, you will be asked to leave. We won't let you participate. We don't want your money. We don't want you in the Warhammer community.
I commend Games Workshop for making the statement. I commend them for making their events team available to organizers to help make sure they can not only run events but keep them safe and free from horrible things of this nature. It is far too rare for companies this large to actually make a commitment and statement like this that doesn't mince words.