What do you most enjoy about the games you play?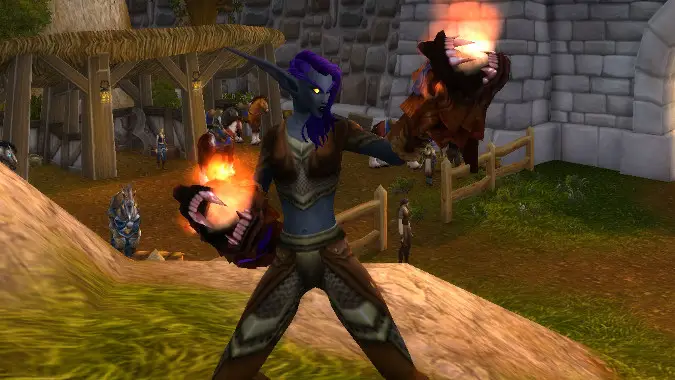 I mean, straight up, transmog has made me love so, so many games — from World of Warcraft to Assassin's Creed Odyssey I enjoy playing dress up with my little POV character almost as much as getting a compelling story or satisfying gameplay loops. To me, transmog is a satisfying gameplay loop, and it's kept me invested in various games for far, far longer than I've expected it to. I still have a passion for specific weapons like Ashkandi or Shadowmourne, I still enjoy specific classes because they use fist weapons entirely because I enjoy weird fist weapon mogs; it's all a rich tapestry for me. When they made it so I could transmog swords and axes and maces to fist weapons, the first thing I did was make a transmog built around screaming bear fists on fire.
I am also an absolute fiend for story and lore — I love to sit down with a game story element, be it the Titans in World of Warcraft or the Titans in Dragon Age Inquisition or the Titans in the God of War games or all the call outs to the Titans in Borderlands, or even the Titan Typhon in Immortals Fenyx Rising. That's just one example, but I like that we keep getting Titans. It's fun for me, and I'm almost always down for some Titans in a game. Ooh, like the Titans in Titanfall 2!
But enough of me and my weird foibles. What about your weird foibles? What gets you to love a game? What aspects of the games you play are the ones you enjoy the most? Are you super into PVP? Do you love multiplayer? Maybe you get excited the second a dragon pops up, or you absolutely love games with rhythm sections and even complicated puzzle gameplay. Share with us what you love in gaming.