The Queue: I need healing!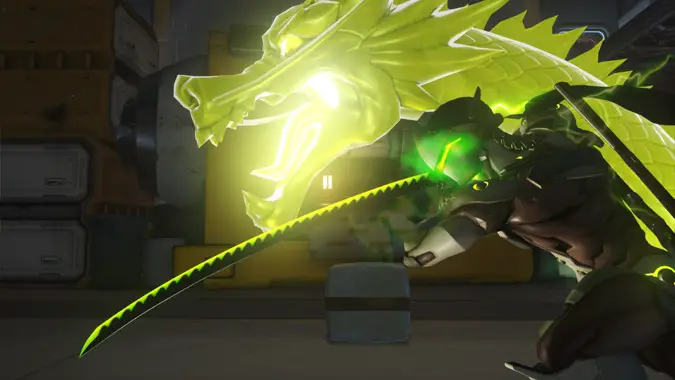 I spent a lot of this weekend resting my ankle, I don't recommend walking on stairs just after a night of freezing rain.
Ouch.
Where's a kindly grandmother to shoot me full of healing nano-darts when you need one!
While I try and track down another ice pack, it's time for — The Queue.
---
HAVE A LITTLE PROFESSOR THOMAS STRANGE
Q4tQ: Are there any good macros for using covenant powers, for when you're switching covenants? It's… becoming annoying to drop and drag powers as I'm doing dailies on one covenant, and then dailies for another. It would be cool to have one macro for the offensive class ability, and another for the generic utility ability, regardless of covenant.
I still haven't had the time to swap my Covenants around that much, but Derrek did leave an excellent response to your question in the Queue so I'm going to surface it here so that anyone else that might need it can see it. Here is a big list of macros that will let you use just one button between each of the Covenants. Happy swapping everyone!
---
HAVEN'T YOU GOT MUSEDMOOSE, OR SOMETHING LIKE THAT?
Q4tQ: how many story-based or similar games do you usually play at once? I don't mean games where you can just pick them up and play for however long you want (Hearthstone, fighting games, etc) but games with long, ongoing stories that need more attention.
I tend to only play one of those at once, even if it means putting off another game I want to play. I feel like I'll end up leaving a game that I like unfinished if I pick up something else that also has a story I get into. It's probably the same reason why I only read one book at a time.
I'm right there with you. I'll always dip into games like Warcraft, Overwatch, and Heroes of the Storm — but when it comes to a single-player narrative, I only want to go through them one at a time. Sure that might mean you put off a game while you're finishing another, but it lets me pay more attention to the story and really give them their due. Same with books, I'll read one at a time, and I'll even usually finish any that I start. It's pretty rare for me to put down a book unfinished.
---
NOT AS HEARTY AS XERIANNE PERHAPS
Q: How'd your busy weekend turn out?
It turned out great! Although not as productive as I was hoping, because of the ankle. It was still a well-spent weekend, and I did manage to get parts from a couple of big projects done that needed to be done. Now comes the hard part, I just have to finish them all up in the next couple of days…
---
WELL THEN IF YOU'RE BRITISH AND LOYAL YOU MIGHT ENJOY ROYAL RJAGODA
Would you be more likely to run Torghast on alts if it rewarded gear?
I've already run it a bunch on my one Shadowlands alt! Gear would be nice, but I do genuinely enjoy my time in there tinkering with other classes Anima powers. I can think of worse ways to level my next alt whenever I wind up having the free time to do that again in… 2028
---
IS THAT RETPALLYJIL ON THE FIRE
Q4tQ:
Have you finished your Avowed rep yet? Even my rep-grinding heart has nearly been broken by this and the Archivists
I have not, I've barely done any of it. The most progress I have on it was that one week that I was farming keys so I could open crypts for one of the guild Inscriptionists so they would make me one of the hats for Rendle. Which is a sentence that makes sense to Venthyr who've been looking at their Ember Court achievements and probably nobody else.
I didn't mind the Archivists rep, but man does the Avowed rep grind suuuuuuuck. Definitely not a fan of this one. It's just a big pain in the butt, and even the rewards don't make me that excited to ever finish it.
So I probably won't.
---
MERCY NO SIR, LOOK CLOSER YOU'LL NOTICE IT'S KALCHEUS
Q4tQ Do you expect to see the 9.2 PTR open this week?
I would be surprised if it didn't open. With the datamining that we've already seen, it feels like it would've come out last week if not for the week off that most Blizzard employees had.
---
LOOKS THICKER MORE LIKE LEFTY
Qftq: why is a raven like a writing desk?
Well, they both have legs, and if you ever need to pen a letter while you're walking in the woods you could probably count on a Raven to help you out and be a flat surface. Ravens are bros like that, as long as the paper was tiny.
---
NO IT HAS TO BE GLOWING METEOR CARROT, IT'S GREEN!
Do you think you could beat the other Queue writers in a limbo contest?
Here is my tentative ranking of how the five regular Queue writers would fare in a limbo contest.
Mitch — All that Rock climbing has probably helped to make him pretty flexible.
Anna — Kids probably have taught her how to be flexible
Liz — Chasing writers around for pieces that they owe her has probably taught her how to be flexible
Cory — Maybe if I was ten years younger I would be flexible enough to place higher.
Matt — Warriors and Barbarians aren't known for the flexibility, even odds he just goes through the limbo stick or leaps over it.
Of course, any of us could really be a darkhorse winner in a limbo contest, so check back with the others to see how they think that'd shake out.
---
WE HAVE SOME SIN EATER ROXXII PIE PEPPERED WITH ACTUAL ROXXII ON TOP
Q4TQ: How was completing your first 20 and do you plan to do the other 7?
It was a bunch of fun, even if the Tank who shall remain nameless and blameless pulled one bird too few in the Ardenweald section of De Other Side. Luckily we had been doing really well on our death counters and had two minutes on the timer left after beating Mueh'zala so we had time to rush back and grab the first thing we saw in the area.
I wasn't expecting DoS to be the first 20 I got, but I'm glad that it's out of the way. I'm not a fan of the whole Ardenweald section for how easy it is to underpull. I'm sure that we'll keep trying to get the rest timed, now that we've done one it's obvious that we have the skills to do another. We've got a really good group of semi-regular attendees from my guild and a couple of long-time WoW friends. One of whom I've been playing with since all the way back in Wrath of the Lich King!
Today's Anna Earworm™: A Little Priest
Today's earworm honors Stephen Sondheim, may his memory be a blessing. Don't forget to leave Anna lots of questions for tomorrow, and have a great week!