Ladder play — and Ladder Season Rune Word gameplay twists — coming Diablo 2 Resurrected in patch 2.4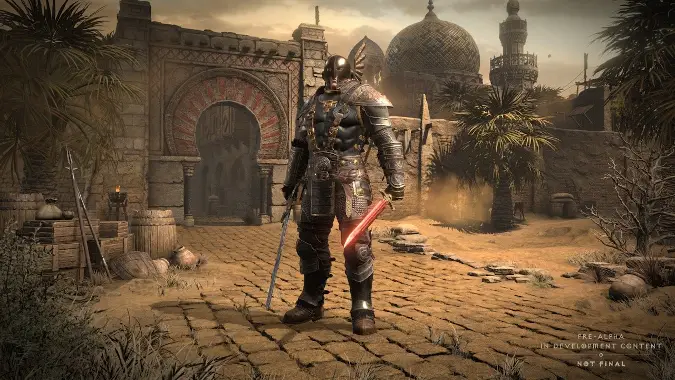 If you played Diablo 2 back in the day, you may already be familiar with the Ladder, but if Diablo 2: Resurrected is your first time playing the game, you may not know what it is or why it's cool that the Ladder is coming to the remake in patch 2.4. It's not really complex — it's just a way to play the game competitively without actual player versus player combat, essentially trying to complete the game and get a ranking for how well you are doing. There are specific items and special Rune Words unique to Ladder play which made the experience more diverse and challenging than non-Ladder play, as well as the drive to go faster and complete more than other players. Think of it as a Diablo 2-specific form of Achievement spam or Gamerscore.
There are four ranks in Ladder play as it will be seen in Diablo 2: Resurrected: Standard, Hardcore, Standard Expansion, and Hardcore Expansion. Standard is simple enough to explain — it's playing the first four acts, or the original pre-Lord of Destruction content from Diablo 2. Hardcore is doing that while trying not to die as you only have one life, just like playing Hardcore in Diablo 3. Standard and Hardcore Expansion Ladder are the same idea, but they include Act 5 from Lord of Destruction.
Ladder play will seem familiar to you if you've played a Diablo 3 Season — every time the Ladder Season resets, you'll start over with a new level 1 character and race to level 99 and the various Nightmare and Hell difficulties while farming items all over again. Ladder Season characters are moved to non-Ladder play as the season resets. They get to keep their items, making Ladder play a great way to farm for special Ladder-only items. However, one change between classic Diablo 2 and D2R is that there will be specific Rune Words you can only achieve and use during the Ladder season — these won't be moved when the Ladder season ends. This is a departure from the original Ladder in Diablo 2.
One other difference is that Ladder play in classic Diablo 2 was highly variant, with Ladder seasons lasting from 6 month to over a year, and we currently don't know how long the Ladder is going to last per Ladder season this time around. The current thinking is four months, but there's still PTR testing to iron all that out — they may change that idea once they've got a better idea of how it's going to play out. Regardless, it's a fun new way to play Diablo 2 and it's been a while in coming to D2R, so it's pretty exciting in my opinion. That said, if they announced Ladder season themes, I'd be even more excited. Just saying, Blizz.