The Queue: Happy New Year!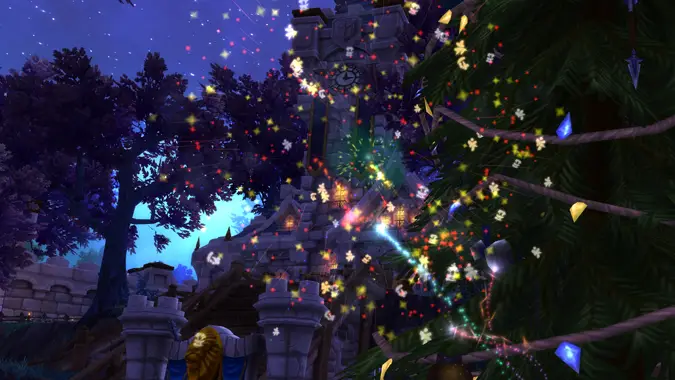 It's a brand new year, let's hope it's a good one! I had a great New Year's Eve celebration, and I hope that the rest of you did as well.
Now, where are the flying cars?
While I try and convince an engineer that flying cars would be a good thing in the hands of the general public, it's time for — The Queue.
---
A LETTER OF MARQUE CAME FROM THE MUSEDMOOSE, TO THE SCUMMIEST VESSEL I'VE EVER SEEN
Q4tQ: what was the first game you played this year?
Mine was Final Fantasy VII Remake, though I only could play it for a little bit since I'm doing a thing with friends soon. I just wanted to make it the first game I played this year since I waited so long to be able to play it. :P
The first game I played this year (and managed to beat) was Marvel's Guardians of the Galaxy. What an absolute fun romp with the Guardians. Once I got over the "you idiots, you've captured their stunt doubles" because they're not the same version as the ones from the movies feeling, I had a blast.
The banter between Guardians was spot on, there was some surprising heart in a few scenes, it controlled pretty well, and it managed to keep escalating the story in a way that felt natural. Plus, any game where you get sent on missions sometimes by Cosmo the Spacedog is an A+ in my books. I know that Joe put it in as his GOTY and it's easy to see why. If you have the chance, and you like ragtag found-families overcoming impossible odds with explosions and swords — you should play it!
---
I WAS TOLD WE'D CRUISE THE SEAS FOR KALCHEUS' GOLD, WE'D FIRE NO GUNS, SHED NO TEARS
Q4tQ What do you do when you feel burned out on video games?
If it's just a genre of game that I feel burned out on I try and wildly switch it up and go to its polar opposite genre. Jump from an MMO to a single-player story-focused game. Or really sink my teeth into something that's bite-sized, and replayable like a roguelike.
If that's not enough of a change, then I'll just work my way through a tv show or two, or clear out my movie backlog.
---
BUT I'M A BROKEN MAN ON A HALIFAX PIER, THE LAST OF SOEROAH'S PRIVATEERS
I know my alarm went of and I remember turning it off but then it's 2.5 hours later. Damn it
If I had a nickel for each time this happened to me, I wouldn't need to set alarms anymore!
---
ON SPENCER MORGAN'S BIRTHDAY WE PUT TO SEA, HOW I WISH I WAS IN SHERBROOKE NOW
What video game bosses need a "punch throat" option?
Right now I really want to punch Mythic Soulrender Dormazain in the neck. We've been bashing our faces into that fight for a long while and while we're getting to the enrage, we just don't have the damage it seems. Our best pull got to 7% but we only have one Death Knight, so we can only gather every other wave of adds that he summons into a nice pile. Having to chase them down every other pull is killing our rhythm and slowing us down just enough that he won't fall over.
But also yes Kai Leng from Mass Effect 3 also deserves so very many throat punches.
---
WHEN A BLOODY GREAT SIBYLLE HOVE IN SIGHT, WITH OUR CRACKED FOUR POUNDERS WE MADE TO FIGHT
Q4tQ: Wild speculation about WoW's upcoming expansion?
Wild speculation is that it's going to be a wild sort of setting. Untamed wilderness kind of deal with lots of large animals and super-predators who will try and stalk us as we explore the jungles. They'll be all over the Dragon Isles, and the Dragons will be asking for our help in clearing out some of the encroaching megafaunas that are threatening the balance.
The Factions will be various dragon flights, Lunara and other Dryads on the side of the forests, and one very large and very lazy cat who just wants you to collect a bunch of shiny baubles for it to be entertained by.
This way both of the store bundles that have been fueling speculation can be right at the same time!
---
OUR CRACKED FOUR POUNDERS MADE AN AWFUL DIN, BUT WITH ONE FAT BALL, FUZZYBUNNY STOVE US IN
Q4tQ: If Kal's prediction comes true that the xpac releases in March 2023 what will Mitch give/buy him?
If Mitch's prediction comes true that the xpac releases in November 2022 what will Kal give/buy him?
If Kal is right then Mitch owes him a big placard saying that he was right and that he's a very smart and handsome writer. That way Kal can always know just how much we all appreciate him just by looking up to wherever he's hung it.
If Mitch is right Kal owes Mitch a collection of tiny hats fit for cats. We'd all win in that case, because I'm sure that Mitch would take lots of pictures of cats in tiny hats.
Today's Anna Earworm™: Barrett's Privateers
Last year started off with Sea Shanties, lets cross our fingers that this one can too! Have a great week everybody, don't forget to leave Anna lots of questions for tomorrow!