What games would you play if you had to relive the same day over and over?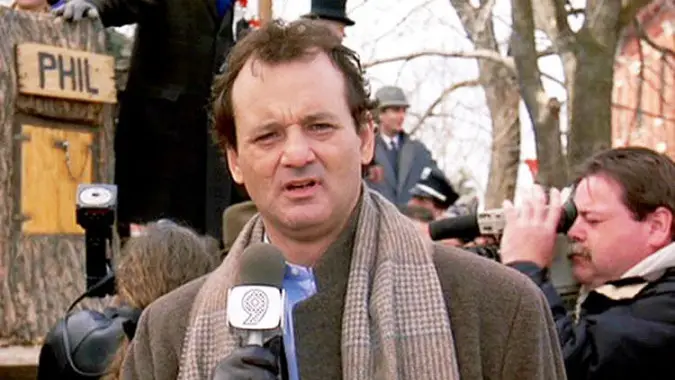 Today in the United States and Canada, it's Groundhog Day, a day when the antics of a large rodent determine whether we'll have six more weeks of winter or if spring is Soon™. More importantly, Groundhog Day is also an excellent film from the 1990s in which Bill Murray plays a cynical weatherman forced to relive the same day over and over. This holiday always makes me reflect on the situation and what I would do if I found myself trapped in the same day repeatedly, and this year I started thinking about video games.
One of the things Murray does in the film is learn the piano — each day he visits a piano teacher and he slowly gets better despite the fact that from her perspective this is the first time he's visited her to learn. This is important because it sets up a crucial aspect of the Groundhog Day scenario — since the individual is able to remember the events of each repeated day, they can accomplish tasks that use their brain (not the body, though, so don't worry about starting a fitness routine). One could read every book in the library, or watch every episode of One Piece, or maybe just watch The Lion King on repeat until you've memorized every word.
Video games are a little trickier, though, because you don't have persistence (this is also why you couldn't write a book as the pages would be blank the next morning). You could play a roguelike like Hades, but each morning you'd start from wherever your progress was saved the night before. The same problem would occur for a game with a long involved story — since you couldn't realistically dedicate more than 20 hours to a game, something like Assassin's Creed: Odyssey is out of reach (unless all you care about is seeing the first 15-20 hours of a game). Options therefore are a lot more limited with video games than with books or tv shows, but there's still a lot you can do.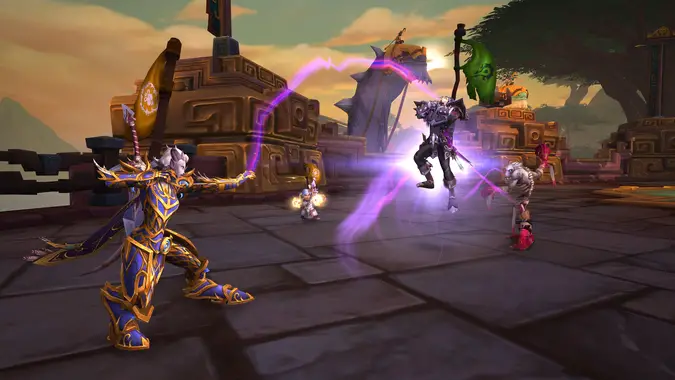 Who griefs the griefers?
The main thing I would try to accomplish with video games is training my brain for FPS-style games; I can't play them now for more than 20 or 30 minutes at a time before I get nauseous from motion sickness. However I imagine if I dedicate time every day to Metroid Prime or Destiny 2 I would eventually overcome this gap in my playable games.
Repetition isn't the only aspect of the Groundhog Day scenario, as there's also foresight. Since the events of the day recur unless you intervene, you'll eventually know everything that's going to happen around you. So of course I would take advantage of that in order to find whomever is the most egregious PVP griefer on my World of Warcraft realm and work back through their day until I determine where and when they start playing and camp that spawn point. Petty, sure, but I have to liven up the repetition somehow.
Finally, I would make sure to work out the correct words of the day for Wordle so that everyone on my Twitter feed would be impressed with my perfect score — even more so when they realize that it was my "first" (and only) game ever. After all, what better way to celebrate finally emerging from the same day than with some small level of zeitgeist infamy?
How about you? How would you game in a Groundhog Day scenario? Would you use the time to become a better player, or use it to work through your gaming backlog? Would you find some comfort in playing the same game every day, or would you feel forced to mix it up to stave off boredom? Let us know what your Groundhog Day games are in the comments below!