WoW
Feb 16, 2022 2:00 pm CT
Praise Elune, Blizzard is finally thinking about improving holiday mount drops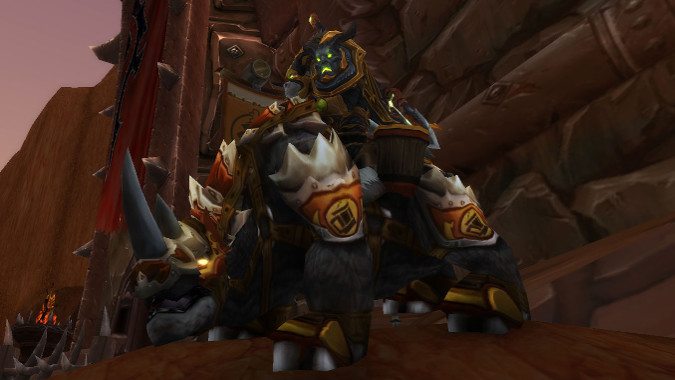 I have long since given up on trying to get holiday mounts — no Hallow's End, no Love Is In The Air, none of it. I still remember the years I spent trying to get the Brewfest Kodo as a dark, wintry time of horror and lamentation, and so now, I don't even bother. I've written about it before. I have better things to do with my time that drive myself mad trying to get a holiday mount. Especially since, as Blizzard themselves are fully aware, the best way to try and get one is to gather an army of alts and just run the encounter over and over again every day on every alt until it drops, which turns a fun holiday encounter into a stultifying chore that drains the player's soul.
But now, at last, perhaps Blizzard is tired of that as well, because CM Chimes has… forgive me, I'm weak… chimed in with news that they're looking at holiday mount drops and how to improve them.
Yep, this isn't fun. I've done the event a dozen times a day on my characters before in previous years and probably would be doing it again this year if I didn't have other real-life stuff going on.
Right now, if you want to maximize your chance of getting the mount, it's in your best interest to repeat this event every day on as many characters as possible. That's… mathematically correct, but not a great experience.
We hear this frustration and the good news is that we're discussing this issue amongst the team and evaluating possible solutions for holiday events in general. The bad news is that even if we do end up making changes, they wouldn't be in time for this year's Love Is In the Air holiday event.
Personally, I think they should just make the holiday mounts all purchasable. Put a currency on the event, let folks farm it up, and let them buy every mount with it. Bam, done. Make it ridiculously expensive if you want to force players to do every holiday quest and run the dungeon events to gather up all the tokens necessary. Let the players dedicated enough get the mount and call it a day. Now, if you'll forgive me, I have to go ride my Kodo around Ironforge.