What are you doing first when patch 9.2 goes live?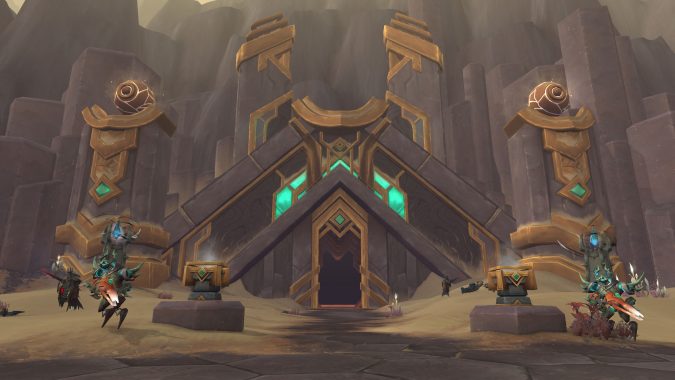 Patch 9.2, the ultimate patch for Shadowlands and the one that finishes up the storyline involving the Jailer, is finally here. By the time you read this, it may already be live, or it may be going live shortly, but either way you're faced with a choice — namely, what are you planning to do first? Will you leap into Zereth Mortis immediately? Or will you spend some time playing around with the new Torghast wing? Maybe you're going to head off to kill Antros, the new world boss, as soon as you possibly can, or maybe your Mythic+ dungeon group is going to get rolling as quickly as possible to get better gear?
There are a lot of options. Personally, I'm most interested in the Cipher of the First Ones and the new Campaign chapters for the Covenant Campaigns, both of which require some Zereth Mortis, and I'm also pretty excited about the Solo Shuffle PVP arena brawl, even though I'm utterly terrible at PVP. I'd like to go get my face ripped off a few times just to remind myself of how bad I actually am at it. It's a nice reminder of the old days.
But what about you guys? Is there anything you've been waiting for — balance changes, catch-up mechanics for your neglected alts, finding out where the new Druid travel form might come from? Maybe you're a Warlock and you want to trade in your Succubus for an Incubus? Or you're eager to start work on the achievement to unlock flying in Zereth Mortis, which of course, requires you to go to Zereth Mortis? There's a fair amount to choose from in this patch. What're you most looking forward to? What do you think you'll do first once Shadowlands patch 9.2 drops?