WoW
Feb 23, 2022 10:00 am CT
How do you get to the Sepulcher of the First Ones raid entrance in WoW patch 9.2? When does it open?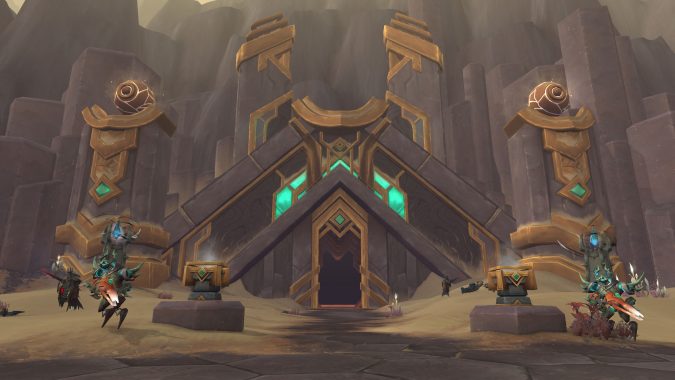 We're finally confronting the Jailer head on in the Sepulcher of the First Ones, the final raid for Shadowlands in patch 9.2, and to do that, we're going to have to get to it. So, since you want to go fight the forces of evil, how do you go about that? Where is the Sepulcher of the First Ones? When will it be open for what difficulties?
First up, the schedule. On March 1, Normal and Heroic Sepulcher open, but only the first 8 bosses. That's everybody up to Anduin, with the last three — Lords of Dread, Rygelon, and The Jailer himself — only becoming available on March 8, the same time that Mythic difficulty opens up.
Meanwhile, LFR unlocks in its usual staggered way, week by week, with four wings in total.
On March 8 the first wing, Ephemeral Plains, will unlock – Available bosses are Vigilant Guardian, Skolex, the Insatiable Ravener, Artificer Xy'mox and finally Halondrus the Reclaimer

The Cornerstone of Creation unlocks on March 22 – We'll get to fight Dausegne, the Fallen Oracle, then Prototype Pantheon, Lihuvim and then Principal Architect

On April 5 we'll see Domination's Grasp, the penultimate wing – Get ready to face Anduin Wrynn, confront the Lords of Dread and finally face down Rygelon

Lastly, on April 19 The Grand Design unlocks– The Jailer, Zovaal gets what's coming to him.
So that's when we'll be able to take on the battles in the new raid. But how do you get there? Where is the Sepulcher located?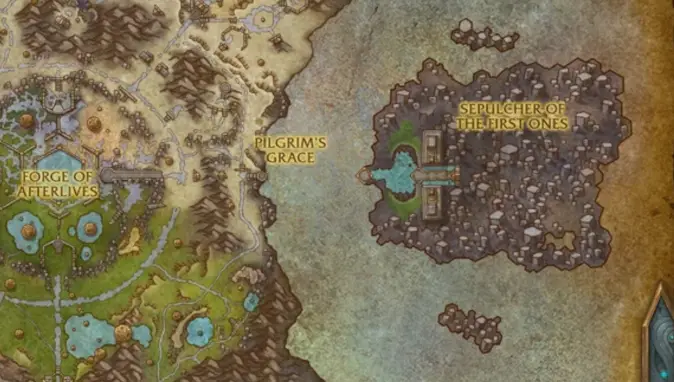 How do you get to the Sepulcher of the First Ones without flying?
As you can see, the Sepulcher is on a floating island across from Pilgrim's Grace in Zereth Mortis. In Chapter 4 of the 9.2 campaign, Forging a New Path, you'll unlock a way to port out to the area surrounding the raid instance. This will lead you to an Ancient Translocator to the east of Pilgrim's Grace, which you'll use to access the raid until you complete the achievement to unlock flying in Zereth Mortis, which you can only finish in week four. Once you do that, you'll just fly over there.
And that's how you unlock the path to the Sepulcher of the First Ones and get started on raiding once the place unlocks on March 1.