WoW
Mar 2, 2022 10:00 am CT
Here's what you need to know about Encrypted – the new Shadowlands Mythic+ affix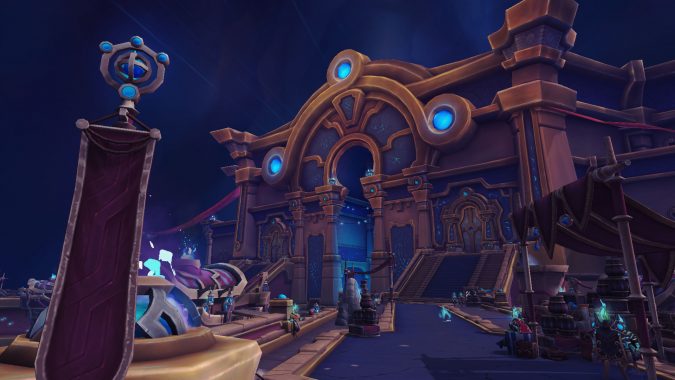 The First Ones used Zereth Mortis as their staging ground to order and create the Shadowlands — perhaps a bit like a programmer might create a new zone — so it makes sense that the newest affix would be Encrypted in more ways than one. The text on the new Encrypted affix reads, "Enemies throughout the dungeon summon Automa when engaged in combat. Defeat the Automa to unlock the First Ones' secrets and gain powerful bonuses."
This appears to mean that relics are their programming language, or perhaps their errors that need to be debugged, and they are leaking into our M+! Now adventurers have to sort it out, remove these relics, and the Automa that are tied to them.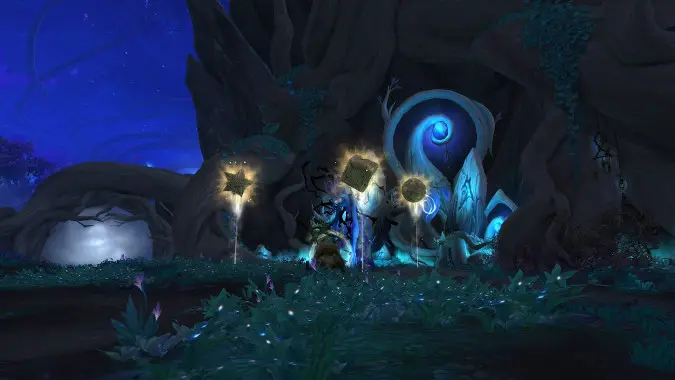 Encrypted affix relics throughout the Mythic+ dungeons
When this affix is active, relics will appear throughout the dungeon. They come in threes — The Urh Relic, the Wo Relic, and the Vy Relic. These will be tied to every boss, and will also appear with some groups of mobs. They have low health, and are easy to destroy. While active, they deal some damage, or buff the nearby mobs or bosses:
The Urh Relic will periodically deal damage via Energy Barrage to players.
The Wo Relic will buff the nearby pack with Quickening Field reducing their damage taken by 15%.
The Vy Relic will buff the nearby pack with Acceleration Field buffing their haste by 15%.
Once all three relics are destroyed, an Automa appears, and must be killed.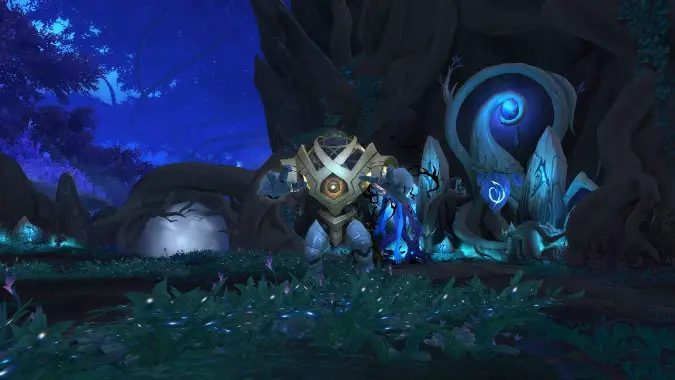 The Automa from the Encrypted relics
Which relic is destroyed first is very important! This determines which Automa will come out once all three are destroyed. The Automa that comes out determines which buff is applied to the party.
If the Urh relic is destroyed first, then the Urh Dismantler appears. It provides a 150% movement speed for 45 seconds, and Stealth for 10 seconds. This is great for bypassing mobs.
If the Wo relic is destroyed first, then the Wo Drifter attacks. He provides a 45 second 20% Haste buff. And if the Vy relic is killed first, the Vy Interceptor provides a 45 second 25% increased cooldown rate. Pick your Automa, carefully hit that relic first, and enjoy your buff for bypassing trash, or pulling the boss.