WoW
Mar 7, 2022 2:00 pm CT
How to get hats for Pocopoc, your adorable new robot best friend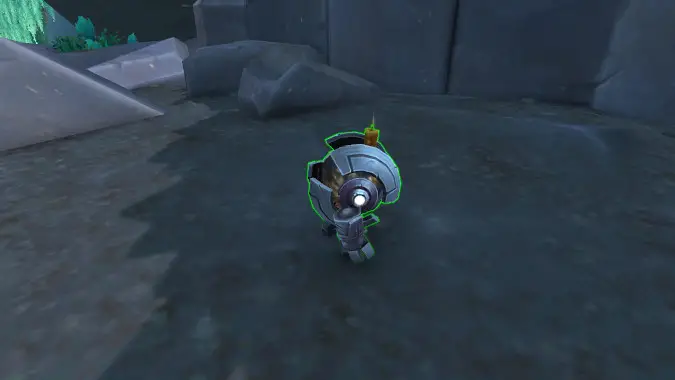 Patch 9.2's Zereth Mortis is a zone with the mysterious Cypher of the First ones we're slowly beginning to understand, and an accompanying, adorable companion, Pocopoc. There are ways to improve it, like more energy so it can do more before vanishing, and translating more language to open more chests. But nothing — nothing — is more important than the way Pocopoc looks.
And that's where the new achievement Fashion of the First Ones comes in. This requires finding nine different head pieces for your little robo-friend, completing the achievement and in doing so earn the tenth. Some are hats, like a Pirate or Safari looking hat, some adorn the head with traditional WoW icons, like a candle, and some are absolutely necessary, like Pepe who you may remember as a former best friend.
What are these? And where are they found? Well, they're all found within quests and treasures in Zereth Mortis.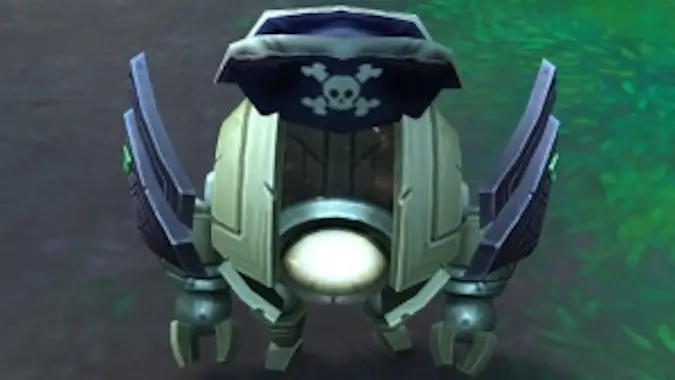 Treasures that require unlocks from Cypher of the First Ones
Some treasures require Pocopoc to be able to understand and translate the ancient language of the First Ones around Zereth Mortis. And before these translations can be completed for the treasures to open, the ability has to be unlocked in the Cypher Console. Pocopoc is not just good-looking, he is also functional. Make sure to be upgrading him while out in the zone.
Peaceful Pocopoc, a flower wreath for his head, requires Sopranian Understanding. Once that is unlocked, you'll be able to pick up the questline, Reap What you Sow. After completing the quest Moment of Truth, go into the Blooming Foundry. Walking through five Pollen Clouds will allow you turn to an Unripened Protopear into a ripened one, and open the treasure for this flower crown. It'll make more sense once you're there, we promise.
Everyone loves pirate hats! Pirate Pocopoc comes from Drowned Broker Supplies, but to interact with it, you'll need Dealic Understanding from the Cypher Console.
To look fancy, you'll need Dapper Pocopoc. Like the Peaceful flower crown, this requires Sopranian Understanding. This also unlocks The Final Song questline. After completing the related quests, you'll be able to access the room Architect's Reserve, where the chest is located with this monocle, hat, and mustache for Pocopoc. Also, completing this quest chain will reward a mount, Deathrunner — but what good is a mount compared to an especially fancy robot friend?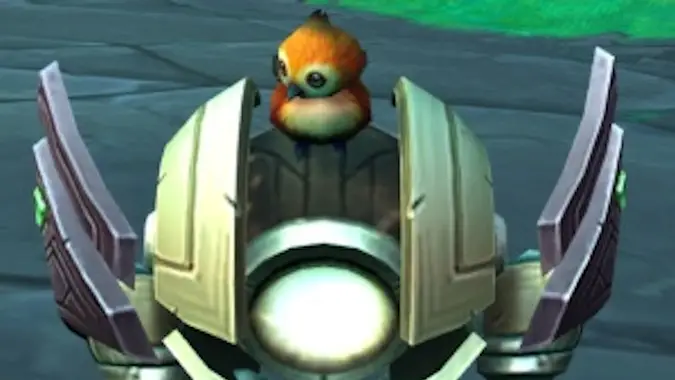 Fashion of the First Ones Treasures and quests in Zereth Mortis
Chef Pocopoc comes from a sealed room in Catalyst Gardens. To open the room, pull a Nascent Servitor, and have it buff you with Creation Catalyst Overcharge five times. Once you're buffed, open the door, and obtain a little chef's hat. Adventurous Pocopoc is a safari hat. Enter the Template Archive in the Plain of Actualization. Click on and follow the Orb on the right side of the room. That will lead you to the treasure, and your new adventurous robot.
Want Pocopoc to be more of a sailor than a pirate? Then Admiral Pocopoc is the hat for you. This comes from the Submerged Chest. To open it, collect the Dangerous Orb of Power to the south-west, near the wall. Use the Forgotten Pump above the chest. If the pump isn't there, that means someone else used it, and it takes a while to respawn, up to 30 minutes.  Or maybe Pocopoc is feeling a little witchy? Wicked Pocopoc is a reward from the quest Kismetric Disc. This quest is a bit hidden, to start, get Firim's Spare Forge-Tap from Firim, in the cave in Exile's Hollow. Then start using the Forge-tap on Progenitor Forge to collect a lot of different parts that are needed to be combined.
Prying Eye Discovery is a treasure that can be found throughout Zereth Mortis in hard to reach areas. This challenges players to find ways to reach it. But will become a lot easier once flying is available. It can drop several things, but one item is Pocobold. Yes, you can take candle. Of course, arguably the best headpiece for Pocopoc is Pepe. Two cute sidekicks together. Pepepec comes from Pilfered Curio, on top of the pillar inside the nest in Plain of Actualization. The Venthyr ability Door of Shadows will help reach it, or a Warlock portal, or wait until flying is unlocked.
If you get all nine of these treasures, you'll then be awarded Fashion of the First Ones, which gives a Lovely Regal Pocopoc costume. Also, these are needed to complete Treasures of Zereth Mortis, so you can knock out two achievements at the same time. Have fun dressing up your robot buddy!