How excited are you for flying in Zereth Mortis?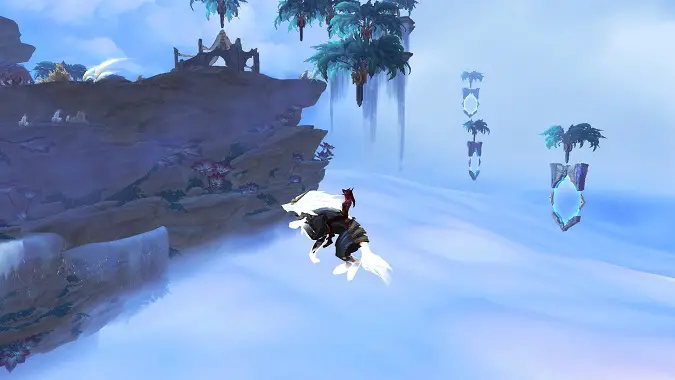 With the arrival of the newest Shadowlands campaign chapter after weekly reset, players will be able to unlock flying for all their characters in Zereth Mortis. This isn't a hard achievement to obtain, although you may need outside assistance finding all seven scrolls for the Tales of the Exile criterion. It's also coming relatively quickly in the patch cycle — especially since the last zone didn't get flying at all.
Flying was clearly something the development team had in mind, though, as the number of unreachable objects via conventional means is the highest since the Timeless Isle — but without the seagulls that can carry you where you need to go. While some classes and covenants had abilities that could circumvent the barriers and puzzles, for a good number of players there are treasures and schematics that have been unobtainable since the patch went live.
That said, I'm going to kind of miss using Door of Shadows to get around. It's been awhile since a zone had a lot of nooks to explore or challenges to overcome that required you to wait on an ability cooldown to progress, and it won't be easy to find Tahkwitz spawned as more players will be downing him. At the same time, there are a lot aspects to the zone that flying will make a lot easier — the trip to get to the mount crafting synthesis forge will no longer be fraught with peril, and getting to an announced spawned rare won't be an exercise in circular navigation anymore. And of course my alts that aren't in Venthyr will be able to travel with a lot fewer frustrations.
What about you, are you glad we're unlocking flying in Zereth Mortis so soon? Do you think the zone hid too many aspects behind flying or creative ability usage? And what is the first thing you plan on doing when you're able to soar in the air? Let us know in the comments below!