The Queue: Oversleep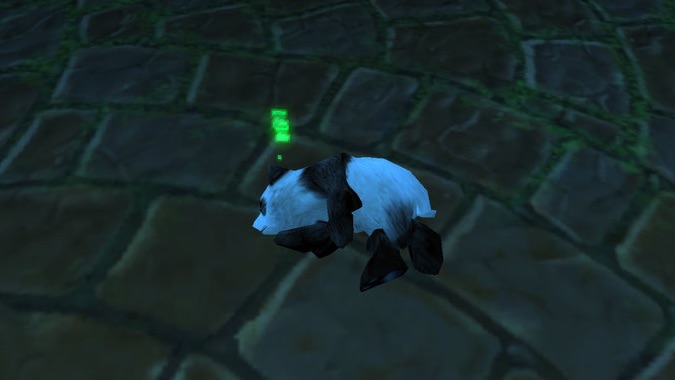 I suppose there's a kind of irony in an insomniac oversleeping the day he has to write the Queue.
Anyway, I did that, and now here I am trying to get this done super fast.
---
LEFTY
I asked this in the Movies & TV Discord Channel (which is actually mostly the Star Trek channel :-/ )
If you were going to make a good Fantastic Four movie, who would be your ideal casting?
I liked the John Krasinski/Emily Blunt casting idea. I also liked the idea of setting the Fantastic Four movie in the past — I mean, Tony Stark certainly knew what a superhero was, and since Captain America had existed n the 40's, a cool retro-futuristic take on the 60's with the FF could be awesome, in my opinion, without stepping on the modern continuity. You could always explain them being missing on being trapped in the Negative Zone or something, too, and use them to re-introduce the Inhumans in a less awful way.
Since we have our Reed and Sue, who would I cast for the everloving blue eyed Benjamin J. Grimm? I'd want someone who could play him before the accident and after, so someone who'd look right as a fighter pilot and astronaut. Basically, Race Bannon from Johnny Quest except he turns into a rock monster. For that, I might go with Alan Ritchson from Reacher — the man positively exudes quiet stoic self control about to explode into violence, I think he could definitely play Ben and the Thing.
As for Johnny? Well, I don't think either of the other two actors who've played him were bad. But I also doubt they're going to want to reprise the role, so why not grab Zazie Beetz from her criminally underused role as Domino from Deadpool and cast her as Sue's sister Jonni Storm, and let her be as much fun here as she was there?
---
VALENCEMAGI
Be Advised:
Dragonflight is shorted to DagFelt.
I don't make the rules, I just pass 'em on.
Matt walks into Blizzard Watch sanctum, grabs Ashkandi out of the locker.
"Hey, Matt, what…"
"Next expansion's haunted."
"But I thought this expansion…"
"Next expansion's haunted!"
Sheaths gigantic sword on his back, pulls Armageddon out of the locker, heads out the door.
---
MYTHRIAK
I'm confused, since Rossi made 2 Queues last week, is him tomorrow or only on Thursday?
I usually do Wednesday, I picked up Thursday last week so Mitch could have April 1st.
---
MYTHRIAK AGAIN
Hot take Q4tQ: Do you think Sylvanas judgement was fair? If not, what would you like to see done to her instead?
I am unhappy with it and that's why I think it was the right call.
I mean, I played a Night Elf in Legion and Battle for Azeroth and man, the Burning of Teldrassil ruined my enjoyment of the game for a really long time. To this day, I feel that it was well written, well executed, and absolutely not a story I wanted to play through. A lot of my early memories of WoW are tied up in running around Teldrassil with my wife on her Night Elf Hunter, getting into scrapes as two lowbies who had no idea what we were doing. Even now, I'm mad that Tyrande didn't get to wrench Sylvanas' head right off of her neck — I knew intellectually that it wouldn't happen, for one thing Sylvanas was a raid boss that patch — but I wanted it.
But for a lot of people, Sylvanas is one of their favorite characters and they unabashedly love her and identify with her. Some back her actions to this day, others feel like the whole deal was a screw job that ruined their favorite character, but either way having Tyrande kill Sylvanas would not have made them happy at all. And I don't want to ignore them or dismiss their feelings here.
So none of us really got everything we wanted. Sylvanas is punished, but not finally — she can come back later if necessary. And at least her domination of the storyline is over — nothing against Patty Mattson's amazing work, but I'm relieved to at least n0t have to deal with her for a while. Let new characters step up and start making waves in the story, that's what I think.
---
ROWSDOWA
So were people just distracted by other threads the other day, or is there really no quest that makes anyone here smile unselfconsciously?
If a quest makes me smile unconsciously, then by definition I am not aware that it does so, and so I can't tell you about it. I would only know if a quest makes me smile consciously.
I do however find the poop quest in Wrath of the Lich King pretty darn funny.
Okay, better late than never, here's the Queue, have fun y'all.