WoW
Apr 19, 2022 2:46 pm CT
WoW's upcoming Dragonflight expansion allow you much more UI customization without the need for addons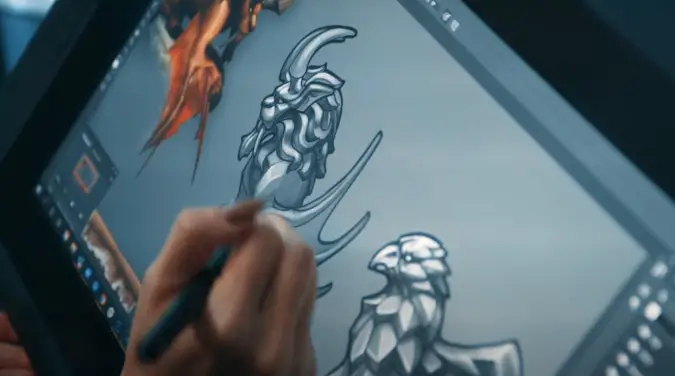 A long-overdue overhaul of the base UI and the game's heads-up display (HUD) will be coming to World of Warcraft in the upcoming Dragonflight expansion. Alongside the expansion announcement, Lead UI Designer Laura Sardinha and Senior UI Designer Crash Reed went over all the changes coming to the base UI and incorporating features we're used to getting from addons into the base game. The core UI has been unchanged for almost 18 years, and it's time to give it an update… but updating a decades-old system that players are accustomed to poses some challenges, and Blizzard is trying to balance the needs of players who like the current UI and players who heavily mod the UI to meet their preferences. Basically, the UI team wants to preserve the elements of the stock UI that players enjoy, while adding options to modify it without addons.
Some players use addons, but not everybody does — and those players have been left behind when it comes to UI customization. Blizzard felt it was time to build that functionality into the base game. In Dragonflight, the UI is getting some nice upgrades:
Players will be able to move any element of the UI around
Elements like the mini map and character health bars are getting expanded
UI art is being updated, including the iconic Gryphons on the action bar… and Horde players will finally be able to change their UI art to Wyverns instead of Gryphons
The game let you customize your UI for each spec, and will remember the appropriate UI when you swap specs
It's fair to say that World of Warcraft currently has an old UI. If the WoW UI was a person it could vote and serve in the military. So a revamp that takes elements that people use UI mods and addons for and makes them baseline is a pretty solid decision, especially since it means I won't have to download new versions of my addons every time a patch comes out and then spend 20 minutes fixing my UI. I don't personally care about putting in Wyverns for Horde, but I do think it's a nice touch and I'm happy for my Horde friends who will make use of it.
In general, I think this is a good decision and a feature very long awaited. Making the UI something we have more control over is a good idea, and making it so everyone can do this without downloading new mods is really excellent. It fits the theme of giving players more options that Dragonflight seems centered around.