Wrath Classic will incorporate customizations which used to cost real money in the Barber Shop for gold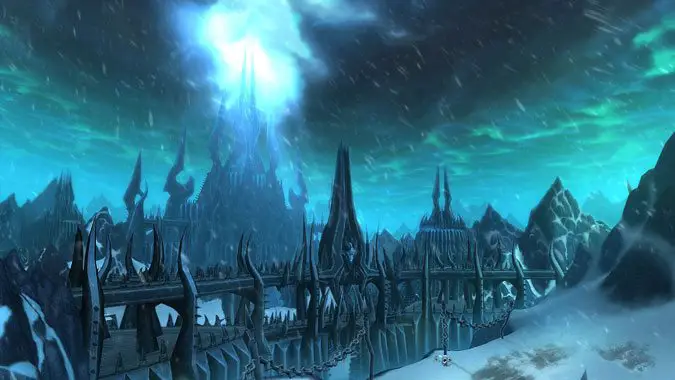 For its time, the ability to change your hairstyle and other features via the Barber Shop added in Wrath of the Lich King was a pretty big deal. They even added the ability for Tauren to change their skin tone in patch 3.2, in the very middle of the expansion. But still, over the years, we've seen quite a few changes and upgrades to the feature, allowing for more customization that goes well beyond what you'd expect from a simple barber.
And so, in one of those "some changes" moves that Blizzard has been making in WoW Classic since just before Burning Crusade Classic came out, we're going to see a change to the Barber Shop in Wrath Classic.
Barber Shop Improvements – In the years since the Barber Shop was first added in Wrath, World of Warcraft has added additional customization options, including some that originally were only available as paid services. We're going to incorporate all of those improvements in Wrath Classic rather than reverting to the authentic 2008 behavior.
During the announcement for Wrath Classic, Lead Producer Holly Longdale specifically talked about this — she mentioned how the Barber Shop will have new options that didn't exist when Wrath launched the feature, including the original paid racial customization option. But it won't cost real money — all of the Barber Shop features we get in Wrath Classic will be purchased with in game gold and serve as a gold sink, not a real money purchase of any kind, specifically calling out race change as a feature they'll have in the expansion for gold.
I doubt we're going to see the wide plethora of character options we got in Shadowlands make an appearance in Wrath Classic, but there are still a lot of changes made to the Barber Shop over the years we could see. The Warlords changes that allowed you to pick a new face was due to the new models being introduced so it's possible we'll see that feature, but there were still options like allowing Orcs to stand up straight from Warlords, the ability to change gender from Shadowlands, and the new hairstyles introduced in Cataclysm that we could see hitting the Barber Shop.
Regardless of exactly which customizations we'll be able to use, it's cool that we'll get an upgraded Barber Shop for WoW Classic when Wrath Classic launches. I'm excited to see how upgraded it ends up being.