WoW
Apr 28, 2022 10:00 am CT
Will there be a Mission Table in World of Warcraft: Dragonflight?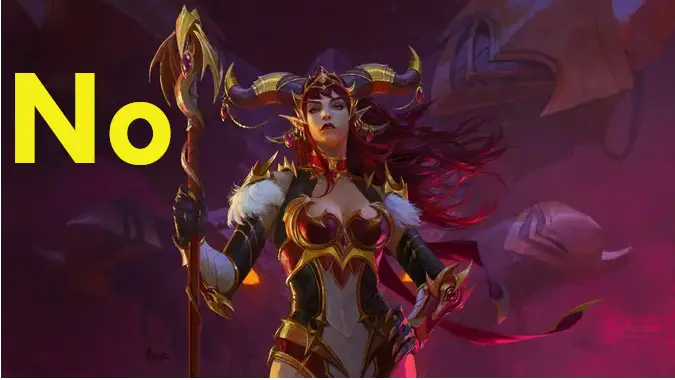 The Mission Table is no more. Or, it will be no more as soon as Dragonflight rolls around.
During the recent Developer Twitter Space with Ion Hazzikostas and Steve Danuser (and hosted by the "T" half of Taliesin and Evitel), the pair discussed a number of topics, including that the Mission Table is not long for this world (of Warcraft). That's right, after seven-and-a-half years, Blizzard is sunsetting the Mission Table.
The Mission Table was added to WoW alongside the Warlords of Draenor expansion, where it was one of the main features and helped players with a lot of alts to utterly ruin the economy of any servers they happened to be on. We've since seen it return in Legion where it was a slightly stripped-down means to unlock certain quests and advance your Class Order Hall — honestly, my favorite iteration of the mission table, as it required very little and did progress the story and unlock quests I would then have to do myself, which I liked.
After that, we got the Battle for Azeroth version, which felt almost completely unnecessary to me, to the point where I only did it when it was required to unlock something like a new flight hub or some other War Campaign feature. I was absolutely not a fan. And then, when it reappeared in Shadowlands I was honestly kind of baffled why you'd bring it back in an expansion with so much to do between your Soulbind, your Covenant home base, your Legendary items, Torghast, dungeons, raids… it felt extraneous and frankly the attempted 'auto-battler' aspect never really felt realized. I honestly preferred how Hearthstone incorporated the same basic idea in its Mercenary feature.
So now, when Taliesin asked the question, the response that there are no current plans to include the Mission Table in any of its forms didn't make me happy or anything, but it did flood me with relief. This is a mechanic that has had its time and place and one I am completely on board with not having to engage with in the future. Thank you for asking, Tali, and thank you for the answer, Ion and Steve.